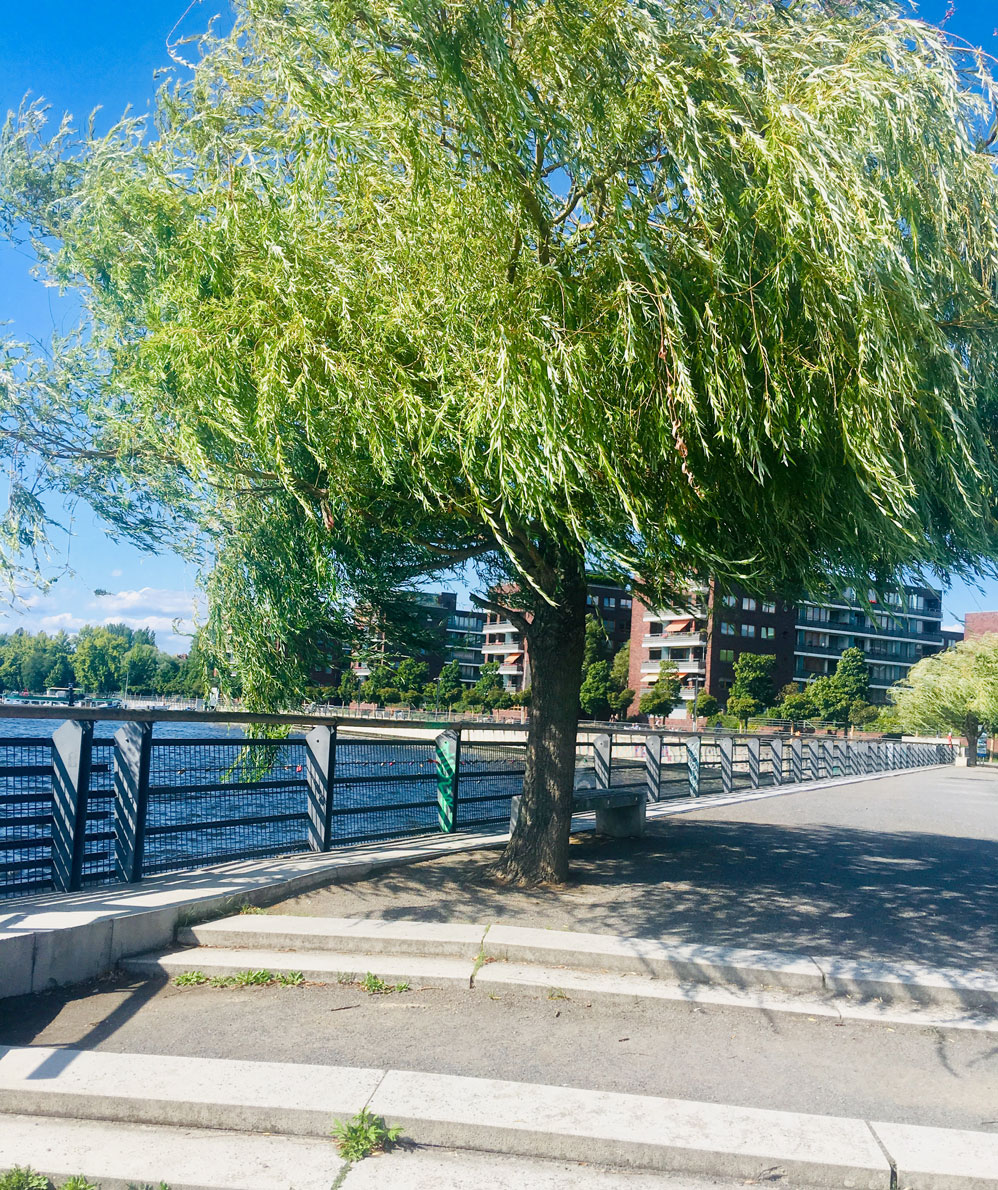 This meditative sound walk and listening journey will take us from the bustle of the Ostkreuz station to the shores of the Rummelsberger See to linger for a while with nature before returning refreshed to take on the week. Experiencing the sounds around us as art, and making time to mindfully move through the landscape together we will make our way along the water, to a grassy area for some seated guided meditation before some group reflection and another meditative walk back to the station.
Based on the sound walk exercises of Deep Listening™ , and the sonic meditations of its founder Pauline Oliveros, the walk is led by a certified Deep Listening instructor (2017).
Wear comfortable shoes and weather-appropriate clothing. The walking is mostly on paved areas or well-trodden paths and is flat from start to finish. While most areas are also shaded, if it is sunny don't skip the sunscreen. We will move at a slow to moderate pace stopping occasionally along the way to listen. You can bring a towel or mat to lay on for the outdoor meditation if you'd prefer it to laying on grass, too. Bring water to refresh along the way, and there is a public restroom near where we will stop for seated meditation.
We will meet in front of the ticket office right in the station on the main concourse near the escalators on the Neue Bahnhofstrasse side of the station.