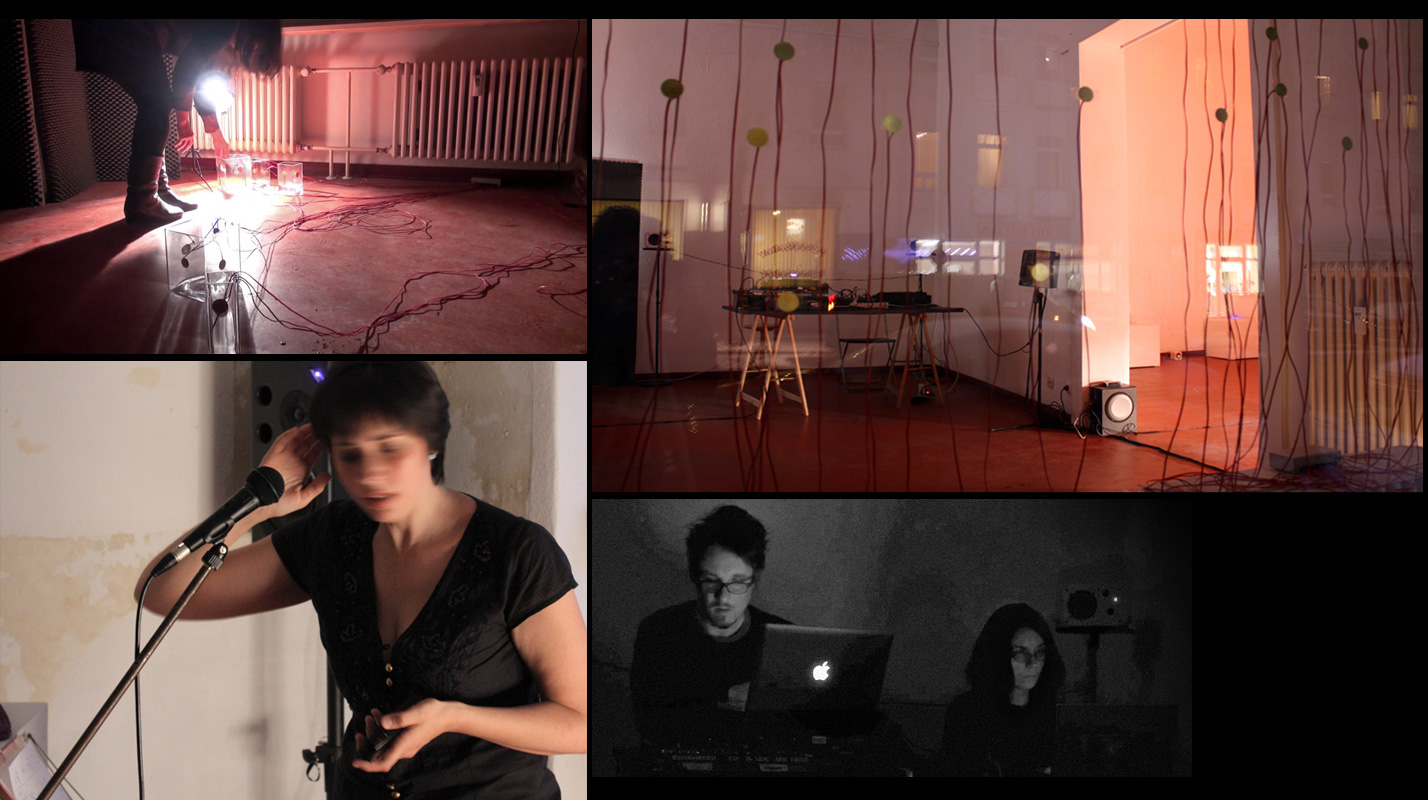 + special guest Elisabetta Lanfredini!!
DETAILS/JUNCTIONS/ROOMS is a series of site-specific and spatially expanded concert-installations, started in 2012 by Heidrun Schramm and Nicolas Wiese, who have been working together since 2004.  The two performers unfold a multi-source sound dramaturgy that is asymmetrical yet has a central stage position, as one of several sections.
After having accomplished the first Willows Nest version in May 2019, the listening situation will be organized in a completely different way this time.
Equipment / objects that have been used in past editions: Piezo speakers (attached to windows and glass objects), cassette players of various size and age, digital hand recorders, various active speakers of different sizes and frequency ranges, laptops, cd players, mixers, multi effect processor(s) and PA / quadrophony sound system(s).
Sound source material: processed concrete sounds, processed recordings of acoustic instruments, fragments of speech, feedback.
Elisabetta Lanfredini is a singer, performer and improviser. The background in afro-american, folk music and ethnomusicology together with the deep experience in the experimental theatre, develops her style in a sort of modern storytelling, fully opened to both improvised and traditional music. She lives the stage like a performance involved poetry and literature, spoken voices, tape recorders, sound objects and special "analogue" projections the she makes.
VOICE/S/ SOLO   In this solo performance, Elisabetta brings together different sound levels that act as characters, double faces, insistent thoughts, out-of-control voices. Everything is based on the concept of the double, the voice is clean in its acoustic dimension, but it is also insistently replicated creating different levels of story. Melody is the other central element with the search for a new way to accompany it made of noises, drones and duplicated voices. Fragments of ancient melodies linked to the areas of southern Italy, open to new suggestions telling of the sea and its terrible function of union and separation. Drones, noises, cassettes of various kinds with pre-recorded sounds or used as obsolete loop stations, radios and a shruti box are the objects available for narration.