Past Artists in Residence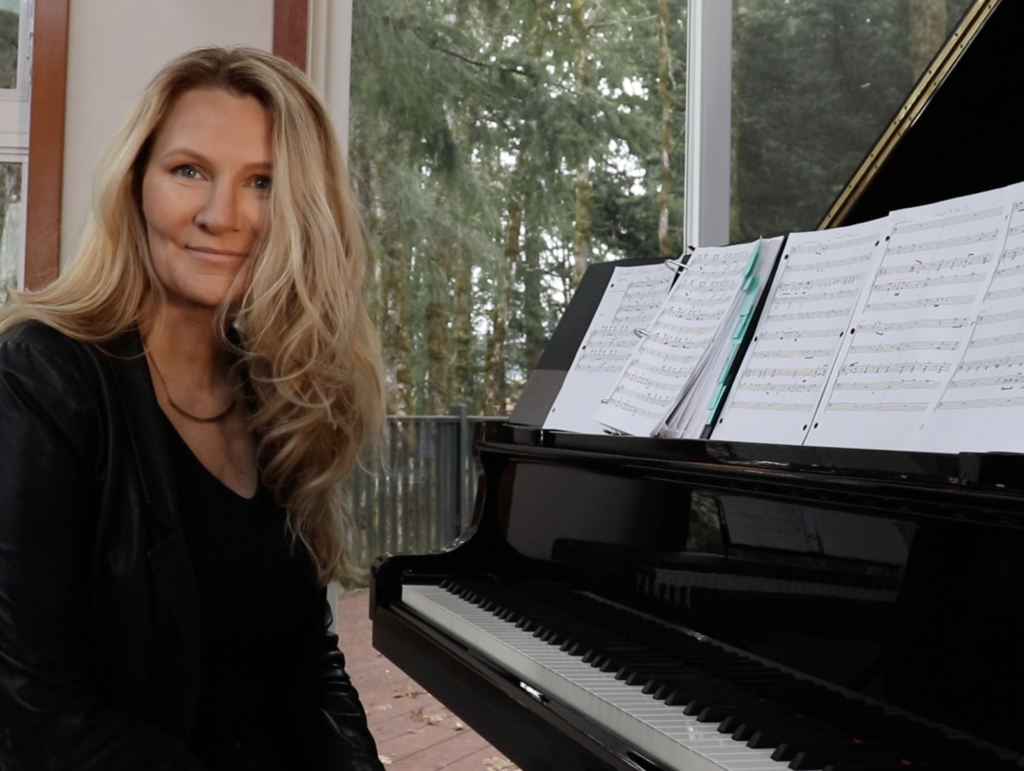 Dana Reason is a composer, improvisor, keyboardist, sound artist, producer and researcher, with a PhD in Critical Studies and Experimental Practices from the University of California, San Diego. Her focus is on performance, improvisation, composition, scoring, and research in new and emergent musical fields.
As a performing artist working at the intersections of twentieth and twenty-first century musical genres and intermedia practices, she moves easily between genres encompassing a dynamic stylistic range and repertoire. 
Dana is joining The Willows Nest bringing several events surrounding the release of Cinemas First Nasty Women (September, 2022). 
Joining in October for live performances with early silent films by women will be French multidisciplinary artist and performer AudeRrose.
A multi-disciplinary artist living Berlin, working with performance, photography, sound and live video. She regularly presents her video performances in international festivals.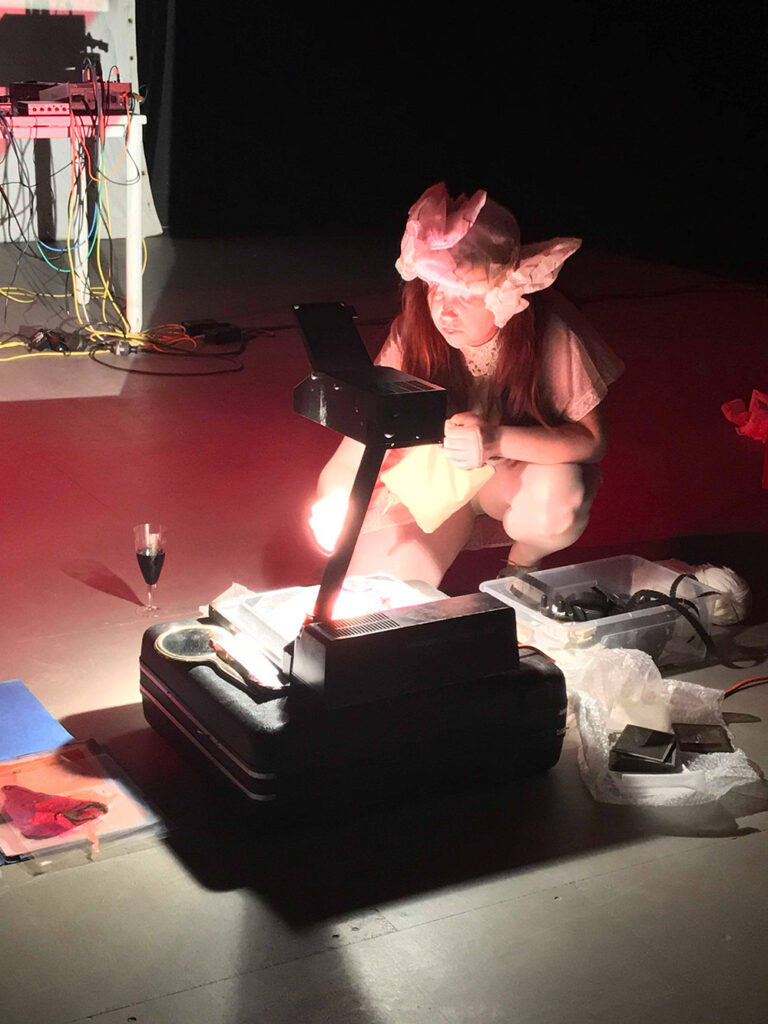 November 2019
Tessa Brinckman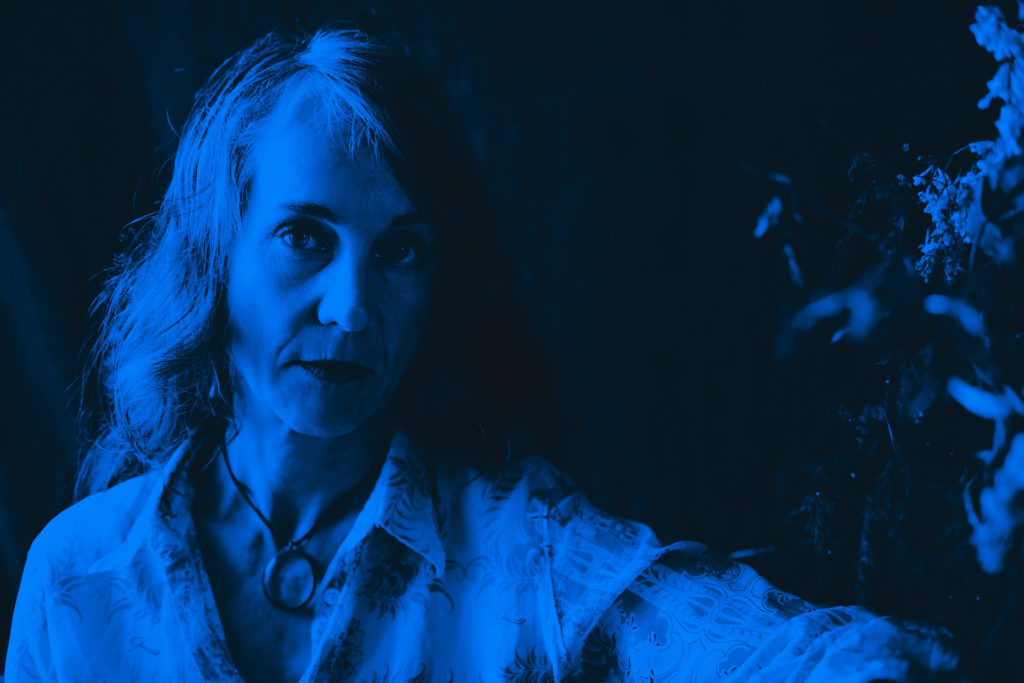 New Zealand flutist Tessa Brinckman has been described by critics as a"flutist of chameleon-like gifts" and "virtuoso elegance" (Gramophone), an "excellent…flutist" (Willamette Week) and "highlight of Portland" (New Music Box), who "play(s) her instrument with great beauty and eloquence" (Music Matters New Zealand). She enjoys a versatile career, having worked in many classical music ensembles and concert series in the United States, South Africa, France and New Zealand. Her orchestral, chamber and solo music performances include the Oregon Symphony, New Haven International Arts, Festival of New American Music, Britt Festival of Music & Arts, Ashland Independent Film, Oregon Bach, Oregon Shakespeare, Ernest Bloch, Bumbershoot, Oregon Fringe and Astoria Music Festivals.  Performing on flute, piccolo, alto, bass, contrabass and baroque flutes, and miscellaneous keyboards, Ms. Brinckman also co-directs the ever-polymathic duo, Caballito Negro with percussionist Terry Longshore, and is a member of Collectif Impulsion in France. She has recorded, composed and performed in major regional theaters across the United States and internationally, as well as for radio, TV and film. Her co-composition for Tony Award-winning director Mary Zimmerman's White Snake was nominated for a Joseph Jefferson Award in 2014.
Over the past 15 years Ms. Brinckman has received local and international grants to commission, curate and perform unique programs, which blend technology, tradition, and contemporary geo-political themes. The music is often interwoven with her own visual and narrative work, in concert with diverse, global artists.  Recent collaborations/commissions (outside her duo work with Caballito Negro) include taonga puoro master Horomona Horo, live electronics composer Nicolas Vérin, theorbist Caroline Delume, microtonalist Pascale Criton, avant-rock composer Randy Woolf, poets Angela Decker and Tricia Snell, electronic composer Jeremy Mayall, composer-scholar Martin Lodge, multi-media composer Nissim Schaul, and koto-player Mitsuki Dazai. Ms. Brinckman's composition for flute and string trio, Glass Sky (2005), can be found on the critically acclaimed CD, Glass Sky, and is featured in the South African documentary, Inner Landscapes (Climax Films), centering around Outsider artist Helen Martins and her Owl House creation. She has served on the music faculties of various Oregon universities and colleges, and now teaches workshops and masterclasses in the USA and abroad. Recent solo projects include performance ("When Flutes Spoke Words") and teaching residencies ("Building for the (Un)Reliable Narrator") at Waikato and Canterbury Universities (2017); a residency at Centre Pompadour (2018) to compose Box |Grown Men Sing (2019) for bass flute, waterphone, recording + video on the subject of solitary confinement; and ongoing recording projects for upcoming CD and video release.
September-October 2019
Feli Cabrera López (AKA Efe Ce Ele)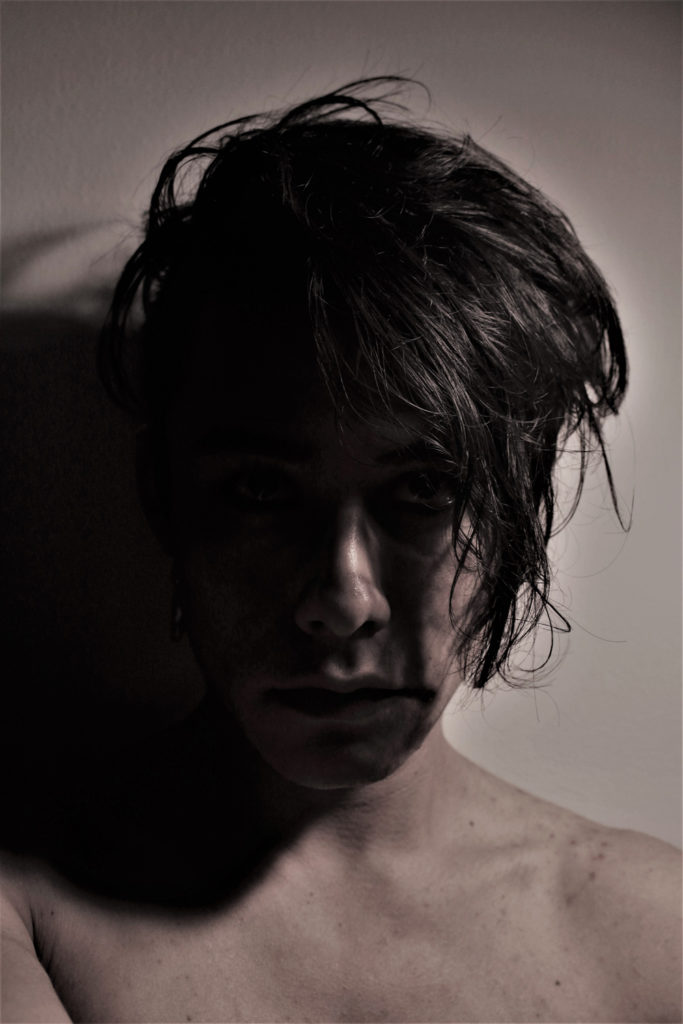 Feli Cabrera López (aka Efe Ce Ele – New Media Artist) is a multifaceted artist, designer, writer and transgender activist; focused on human body, abstraction, perception, physics and semiotics.
She is an artist in residence this Autumn in the Willows Nest.

Feli Cabrera López is a strange mix between "opposite" concepts, a constant confrontation against binarism culture (body/mind, order/chaos, good/wrong, male/female, right/left…). Her art production methods develop her view of life, her resulting artworks are always a conflicting contrast between neo-expressionism and minimal-design, between abstraction and figuration, between health and illness, between clean and abject and between other "betweens", always transiting between the limited concepts.

As an artist she works with formats like music, sound-art, transmedia-performance and transmedia-installation. She has exhibited in different places such as International Image Festival, Contemporary Venice, Balance Unbalance, The Wrong Biennale and Escuchar Festival, among others.
January, 2019: Project Title "Voices Found: Celebrating 65 Years of Extranormal Singing
Gabriel Dharmoo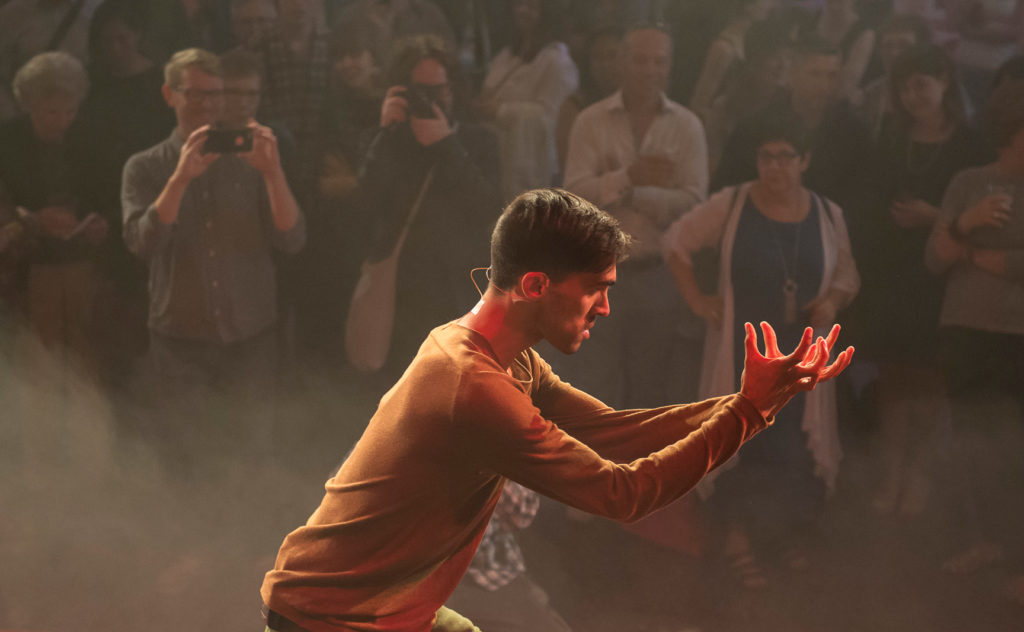 Gabriel Dharmoo is a composer, vocalist, improviser and researcher. He was awarded the Canada Council for the Arts Jules Léger (2017) and Robert Fleming Prize (2011), the MusCan Student Composer Competition (2017), the SOCAN Jan V. Matejcek Award (2016), the Fernand-Lindsay Prix d'Europe composition prize (2011) as well as 6 prizes from the SOCAN Foundation Awards for Young Composers. His works have been performed in Canada, the U.S.A, France, Germany, the Netherlands, Switzerland, Spain, Poland, Australia, Singapore and South Africa. His work as a singer and interdisciplinary artist led to his performative solo Anthropologies imaginaires, awarded at the Amsterdam Fringe Festival (2015) and the SummerWorks Performance Festival (2016). As a vocalist, Gabriel has sung across Canada (Montréal, Québec, Toronto, Kitchener-Waterloo, Guelph, Vancouver, Victoria, Banff, Winnipeg, Halifax, St. John's), in Sydney (Australia), Cardiff (Wales), Berlin and Köln (Germany), Oslo (Norway), St-Louis (USA) as well as Amsterdam and Utrecht (Netherlands). He is an associate composer at the Canadian Music Centre as well as a member of SOCAN and the Canadian League of Composers. He is currently enrolled in Concordia University's PhD "Individualized Program" with Sandeep Bhagwati (Music), Noah Drew (Theatre) and David Howes (Anthropology).
Dr. Chris Tonelli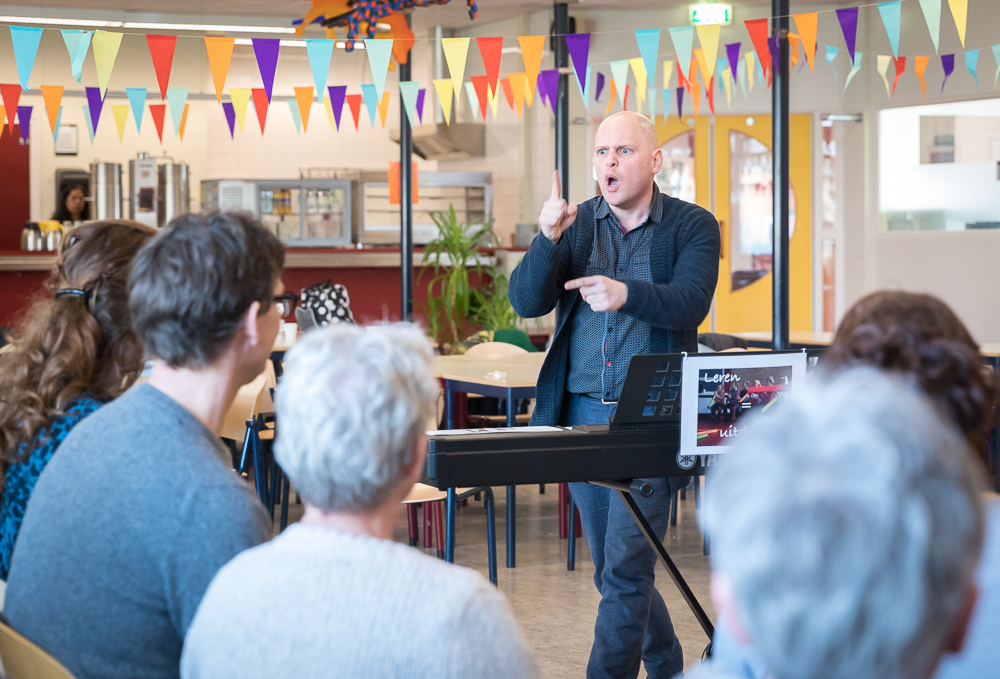 Dr. Chris Tonelli is a soundsinger and researcher working on histories of vocal practice and reception. His forthcoming book Voices Found: Free Jazz and Singing will appear in Routledge's series Transnational Studies in Jazz in 2019 and will trace histories of vocal and choral improvisation that emerged from sound poetry, free jazz, and contemporary art music practices from the 1950s to the present. He is also the founder and leader of several improvisatory choirs he refers to as "Vocal Exploration" choirs. These choirs attempt to include anyone who wants to participate and any sounds those participants want to explore, to create a voicescape that frames all sounds and all people as valuable.