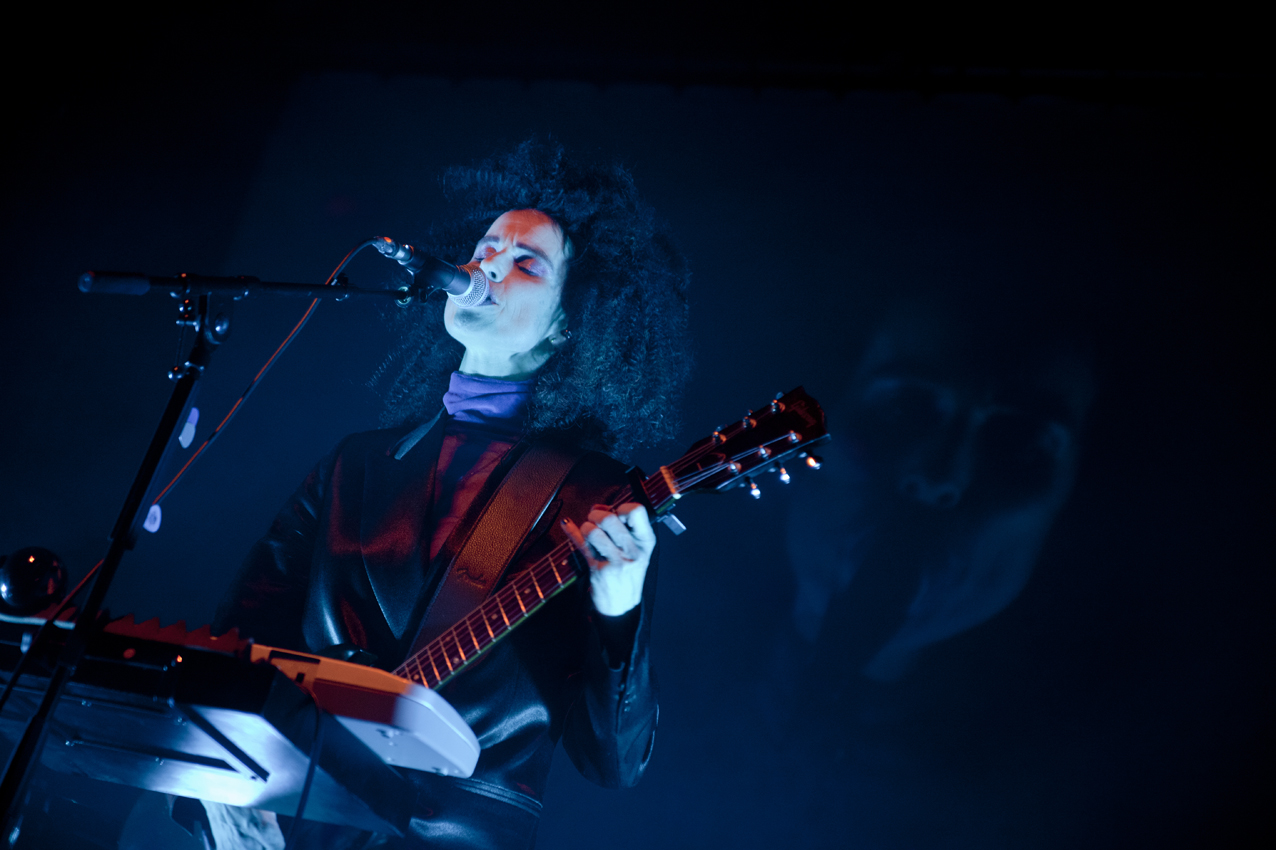 ?? ?
Der Elektropop mit Frauen-Power von STASJ, dem Alter Ego von Stefanie Janssen, wird dir nicht soschnellaus dem Kopf gehen.Mit sicherem Stilgefühl und Elementen aus der Performance-Kunst verzaubert STASJ Musikliebhabermit ihrer kraftvollen Stimme und einem Mix aus Rock, ElektropopundExperimental, der an St. Vincentund Kate Bush erinnert.Mal mysteriösund hypnotisierend, mal direkt und rauchig.STASJ erforscht,beobachtet und erweitert die menschliche Wahrnehmungswelt.STASJ wird live vonErik Drost, Gitarre, undRobbie van Reen, Electronics, unterstützt.
STASJ is the artist formerly known as Stefanie Janssen. In this new project, Stefanie Janssen transforms into a new musical entity: STASJ. What others see as an empty space – a space between an office desk to the water boiler – she sees vibrating molecules and particles and turns them into energy. STASJ's music researches, observes and expands the human spirit.
Koka
A crossover between soul, jazz, electronica and synth-pop: That's Koka in a nutshell. Big names such as Grace Jones, Donna Summer, Kate Bush, Portishead and Björk have shaped Koka's career as a musician. Her own unique style can be called "multi-layered" and "multi-faceted" and reflects her Albanian origin combined with her upbringing in Greece and Germany. A major leap in Koka's artistic development has been her personal transformation through conscious practices. She expresses this as a conscious musician and songwriter.