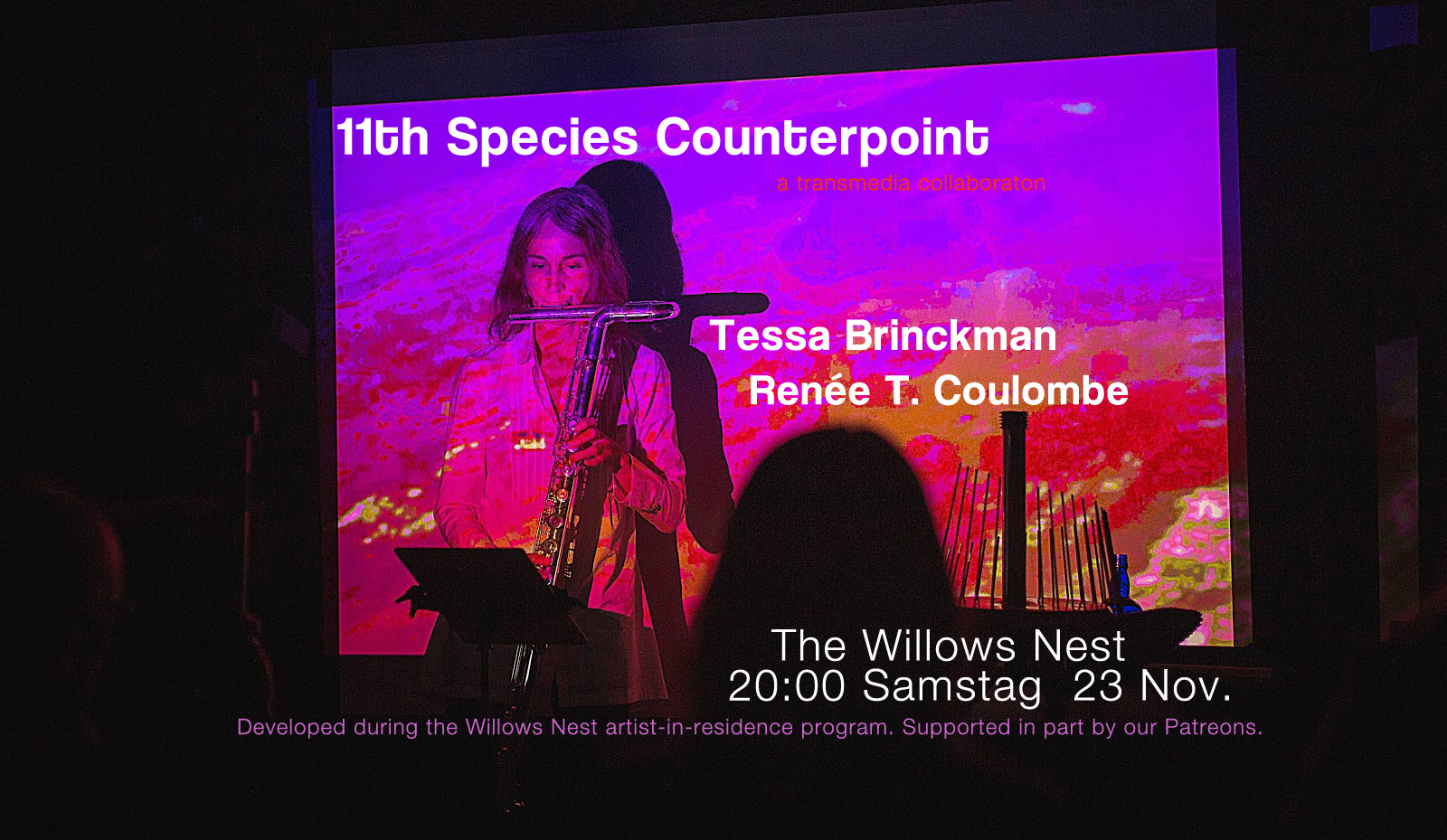 The Willows Nest presents 11th Species Counterpoint – a new transmedia collaboration created as a part of our Autumn Artist-in-Residence program. Using spatial audio diffusion and incorporating both pre-recorded materials (field recordings) and live performance, 11th Species Counterpoint engages the subject of global climate collapse and the overwhelming grief and trauma to find artistic responses
New Zealand flutist Tessa Brinckman has been described by critics as a "flutist of chameleon-like gifts" and "virtuoso elegance" (Gramophone), and "highlight of Portland" (New Music Box), who "play(s) her instrument with great beauty and eloquence" (Music Matters New Zealand). She enjoys a versatile career, having worked in many classical music ensembles and concert series in the United States, South Africa, France and New Zealand. She comes to the Willows Nest in November of 2019 fresh from several recent artistic residencies, in which she is developing new transmedia works.
Composer-performer Renée T. Coulombe is also founder of The Willows Nest, who performs and presents her work regularly on stages and at Festivals around the globe.
The two began virtual collaboration and discussion for the forthcoming residency in early 2019, and are developing a site-specific performance installation for The Willows Nest space.