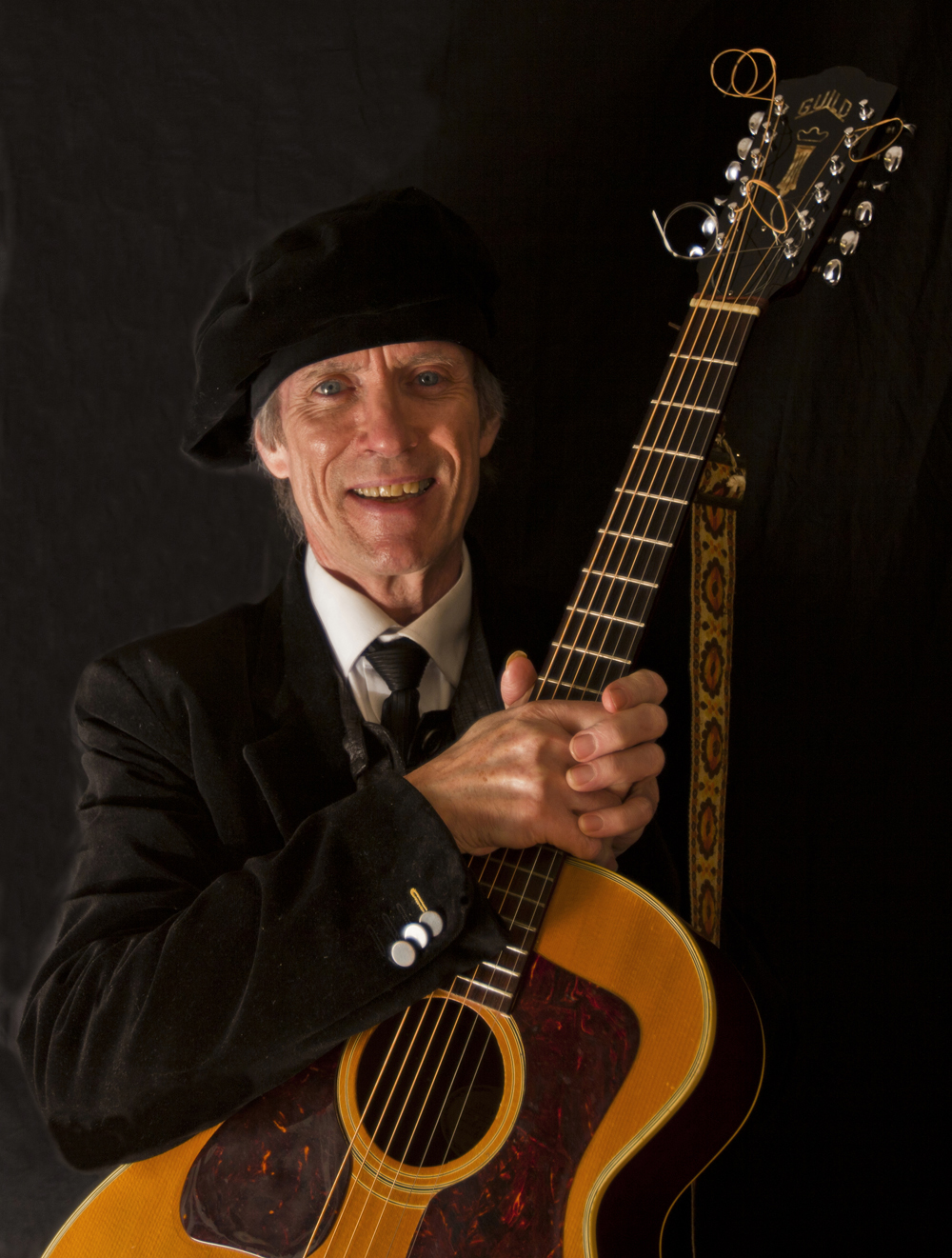 "John McQuaid has a brilliant ability to write intelligent pop songs – now don't get me wrong – Pop in the best sense of Folk Music – stories from soul to soul. Life."     Aarhus Stiftstidende
The Willows Nest is very proud to present a Master Class with renowned entertainer, singer-songwriter, fairy-tale author and media artist John Buckley McQuaid.  His music is a mixture of many styles and influences ranging from Rock to Folk to Jazz to Classical. The lyrics are a cocktail of chaos, beauty, philosophy and irrepressible black humour. The Master Class includes a presentation by the artist of videos, songs and fairy tales, which will help aspiring and established (song)writers to create lyrics that will transform their personal life experiences and inner emotional landscapes into moving and engaging tales for their own songs and media.
"John Buckley McQuaid was an inspirational experience. His eyes twinkled with life, his body language the same when he performed his songs – whether he played guitar or keyboard or was dressed in a splendid old-fashioned Fool's costume like you'd see on a playing-card Joker. One could but surrender oneself to so much intensity."  Midtjylland Avis
Born in Dublin and based in Denmark, McQuaid has been a  professional musician since 1979, performing at countless Clubs, Schools, Libraries, Art Museums, Theaters and Festivals all over Europe.  He has released four albums, one an E.P. of original songs and  two others advanced e-books:
VALENTINE'S DAYS (containing 29 songs and 29 short movies) https://itunes.apple.com/us/book/valentines-days-part-1-paris/id1191539417?mt=11
and BIRD WORLD (with audio) https://itunes.apple.com/us/book/bird-world/id1325037890?mt=11
Creating deeply personal narratives and modern-day fairy tales has been a focus of McQuaid's work for decades.  His passionate approach to transforming the deeply personal into songs and stories with a universal appeal has been realized in four extended fairy tale recordings.
"THE GIRL & THE DRAGON", a fairy tale in song form:
"THE PRINCE OF FROGS":
"STATIONS IN THE SKY" – A spoken fairy tale with songs –
"GARBAGE TO GOLD": Talk with songs –
"John Buckley McQuaid is a modern day Alchemist…. As an artist he throws a wide net in his one-man show. He is a poetic songwriter who composes his own music, a modern creator of fairy tales and in the course of the past year he has painted 170 paintings and done more than 70 sketches. He either paints his songs or his paintings become songs with their very own tune… John Buckley McQuaid's lyrics are about love, about self-deception, about dragons and princesses, and about the fact that the age of heroes is over. "He's a bit like a cross between Cat Stevens and Leonard Cohen" said a young woman who listened to his tape. "I am myself!" he answers.

EKSTRA BLADET by Eva Bostrup "TRANSFORMING PROBLEMS INTO GOLD"