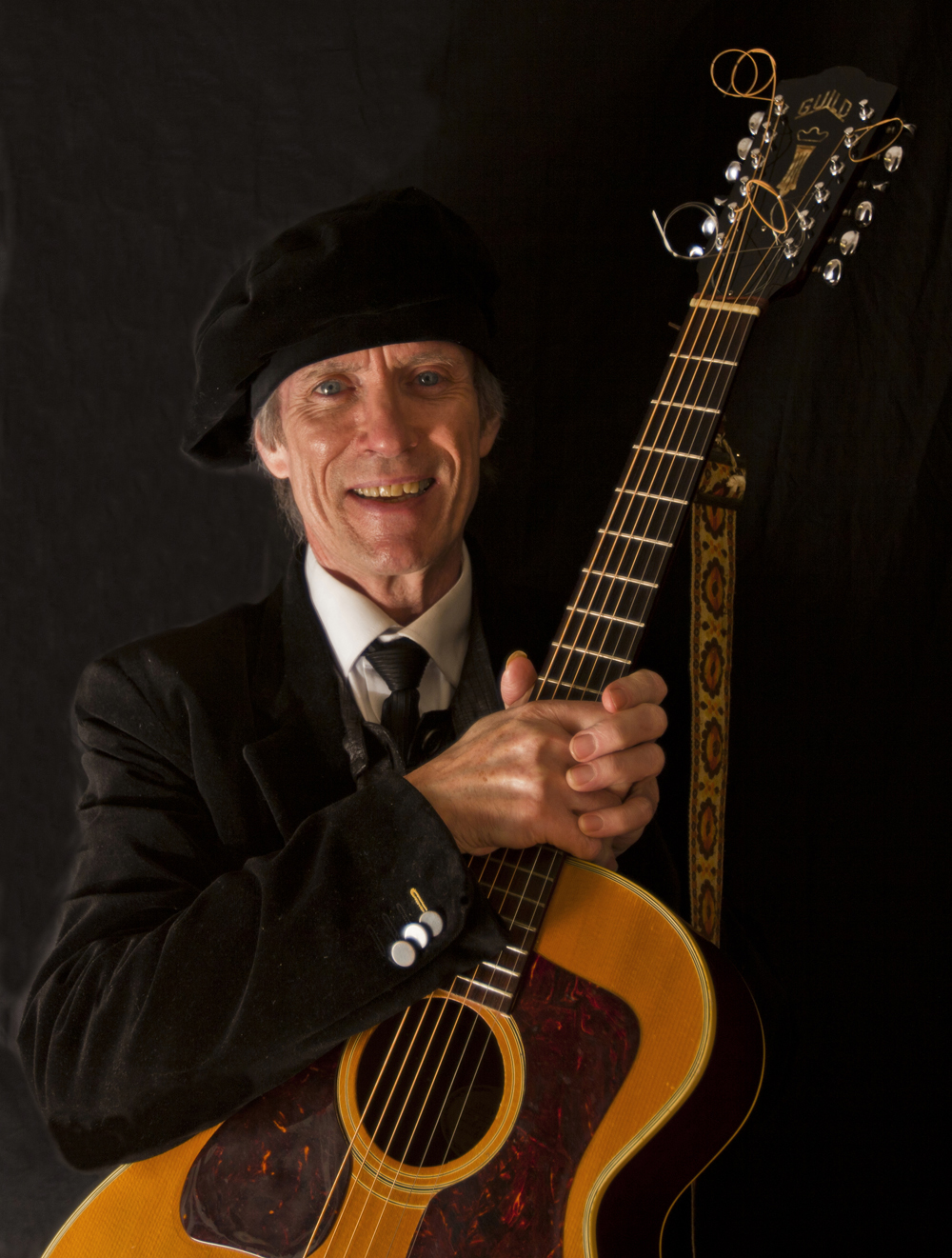 The Willows Nest is very proud to present a very special evening with renowned entertainer, singer-songwriter, fairy-tale author and media artist John Buckley McQuaid.  His music is a mixture of many styles and influences ranging from Rock to Folk to Jazz to Classical. The lyrics are a cocktail of chaos, beauty, philosophy and irrepressible black humour.
Born in Dublin and based in Denmark, McQuaid has been a  professional musician since 1979, performing at countless Clubs, Schools, Libraries, Art Museums, Theaters and Festivals all over Europe. He has released four albums and one C.D. of original songs plus two advanced e-books:
VALENTINE'S DAYS (containing 29 songs and 29 short movies) hear:  Valentine's Day on iTunes
and BIRD WORLD (with audio) hear: Bird World on iTunes
His extended releases of musical fairy tales, wrapped in songs styled in a staggering multitude of styles, have garnered considerable press attention.  All the critics agree they are moving, intelligent, brilliant:
Of "Stations in the Sky":  "John McQuaid is one of the best things that's happened to Danish Folk Music. Rock musicians can also learn from him. This Danish-Irishman has got it all: Enthusiasm, presence and a magical ability to make elegance look easy……..the whole, the variations and the details are impressive."   Jyllands Posten

Of "Call it Love: "  ""Call It Love" can best be characterised as a masterpiece. The numbers are more tales than just normal songs. Amongst them, the over six minutes long "Prince Of Fools" immediately brought memories to mind of the 70's Procol Harum – particularly the "A Salty Dog" album. This is not only due to a certain musical similarity but more that since then, I can't recall having heard something as beautiful as John Buckley's "debut"LP "Call It Love."   Amstavisen – Randers
His live concerts and appearances are equally praised by the critics:
"John Buckley McQuaid was an inspirational experience. His eyes twinkled with life, his body language the same when he performed his songs – whether he played guitar or keyboard or was dressed in a splendid old-fashioned Fool's costume like you'd see on a playing-card Joker. One could but surrender oneself to so much intensity."   Midtjylland Avis

"John McQuaid communicated with his audience in the most charming fashion. His dynamic 12-string guitar-playing gave his acoustic Rock music the right drive, which the audience obviously enjoyed to the full."  Flensborg Avis
Please join us for what is bound to be a magical evening of intimate musical storytelling and sharing songs from the heart.  The donation for this special evening is 10 Euro – but please note there is a Master Class with the artist during the afternoon at a cost of 20 Euro which INCLUDES a ticket to the evening's concert.  Bringing the cost of each down to 10 Euro – so please consider coming to both and spending a magical afternoon-into-evening with this Master storyteller, musician and visual artist!