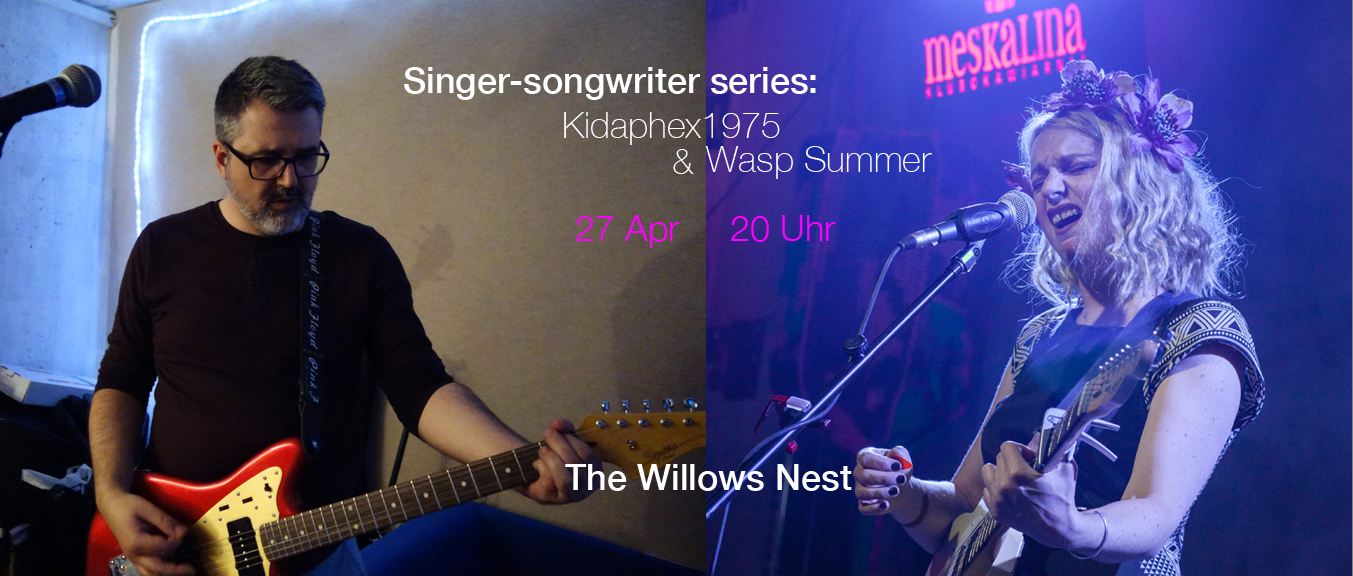 Join us for the another in our series featuring singer-songwriters that highlight Berlin's incredible independent talent!
Kidaphex1975 is the alter ego of James J Trottier, an indie rock musician from Berlin, lead singer of Hunger Streets (influences: REM, Smiths, 4AD, The Cure, Radiohead). Marked by a profound influence of American Indie rock, 80s British Alternative and Protest Folk of the 60s, Kidaphex1975's songs echo back an era where the rules were still being re-written, before indie became the mainstream.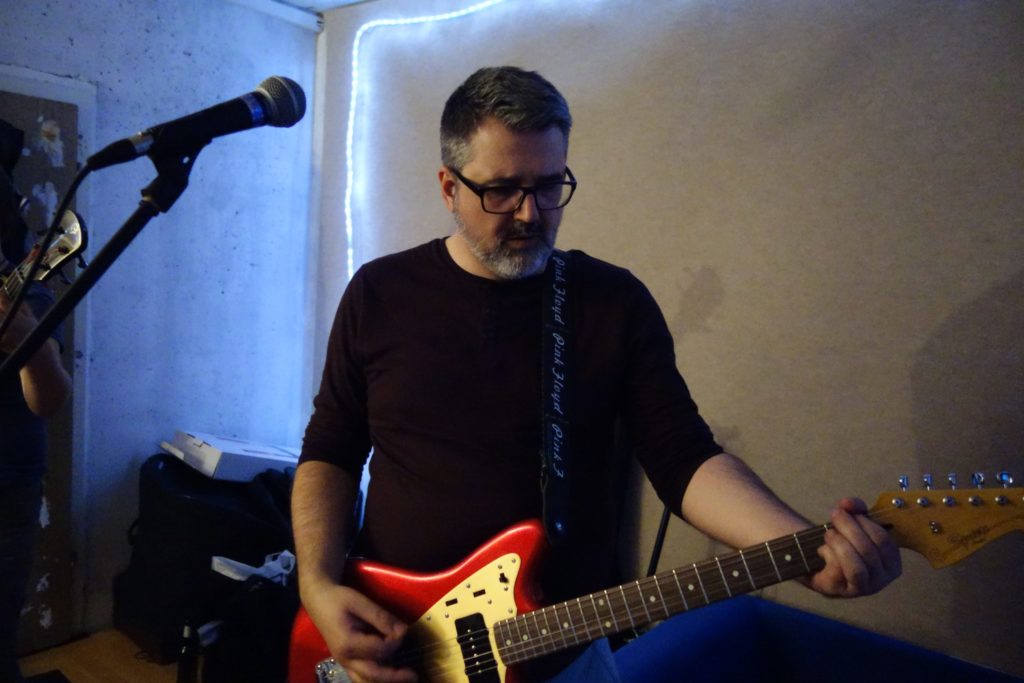 Wasp Summer is the solo project of Berlin's Samantha Wareing. In 2009, she left Australia, and her post-rock band The Mime Set, to develop her intense, bittersweet solo sound in Berlin's singer-songwriter scene. She also founded a monthly house concert series, Sofa Salon, in 2010, released her debut solo album 'Close as a Slow Dance' (A Headful of Bees) in 2012, and founded annual, global Kate Bush dance tribute The Most Wuthering Heights Day Ever. Recording at Berlin's Funkhaus studios and at home, Wareing's new Wasp Summer album 'Mitropa' is due out in late 2019. To flesh out these tough, street-smart songs, Wareing has pushed her idiosyncratic electric guitar playing to the fore, a snaky chordal-rhythm style washed out with overdrive and delay, which entwines with her expressive, cathartic voice. Wasp Summer always builds inside a pop superstructure, and emphasises or obscures her phrasing with pretty harmonies or riffs, but lyrics are the backbone of her songs, and their literate eccentricity drive the songs' long, angular melody lines. Described as "feminine stoner rock" and "uneasy listening", she's worked hard touring solo through Europe and Australia since 2011. REFERENCE POINTS: Sharon Van Etten, Anna von Hausswolff, Tara Jane O'Neill, Mount Moriah, The Sonora Pine.