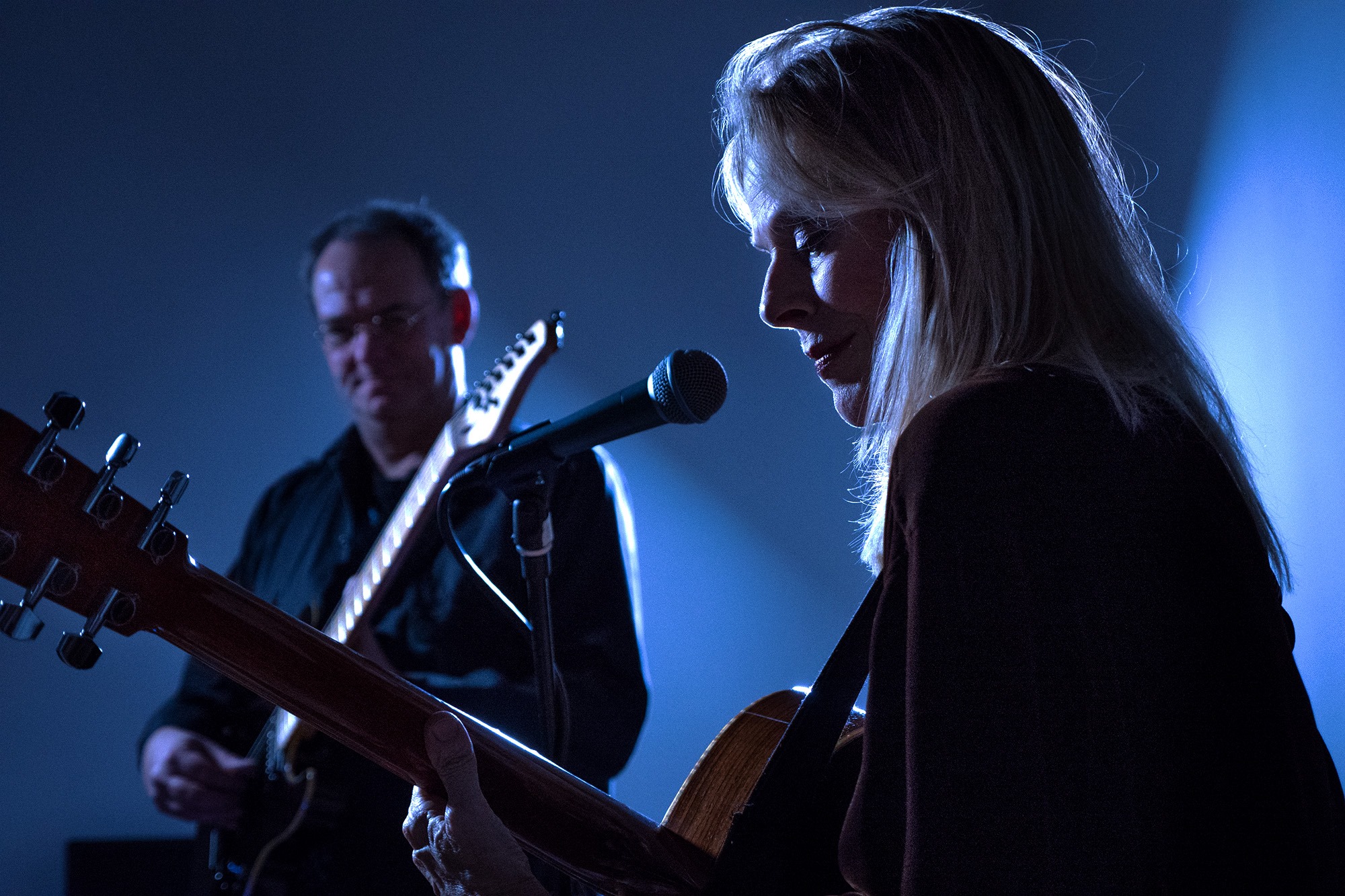 Electro-acoustic live duo "Songs and Sounds" was born during sessions for songwriter Elisabeth Cutler's new solo disc, Silence is Rising. Collaborating with versatile German guitarist Leander Reininghaus, Cutler has created a repertoire of dynamic, upbeat and occasionally dreamy songs that fuse the intimacy of an acoustic gig with contemporary urban flavours.
Since both artists are proficient instrumentalists, there is plenty to enjoy for fans of virtuosic string magic. At the heart of everything, however, is still Cutler's love for a good song and its magical power to capture an entire life's worth of loving, losing and learning. Reininghaus's electronic contributions are sensitive and poetic and discretely shift the listener's perception towards the feelings hidden underneath the surface.
Concerts by Songs and Sounds are an invitation to experience what music is really about: Engaging songs and sounds that penetrate your very heart and soul.
Critics describe Elisabeth as a dynamic performer and band leader who commands the stage with a rare and engaging honesty.  She has graced stages as diverse and prestigious as The Bitter End and CBGB's Gallery of New York, The New Orleans Jazz and Heritage Festival, and the Kerrville Folk Festival.
"Smart refined acoustic pop… the point of view is all her own. Mature-sounding acoustic instrumentation… experimenting with forms rather than adhering to formulas… powerful."
Michael McCall – The Nashville Scene