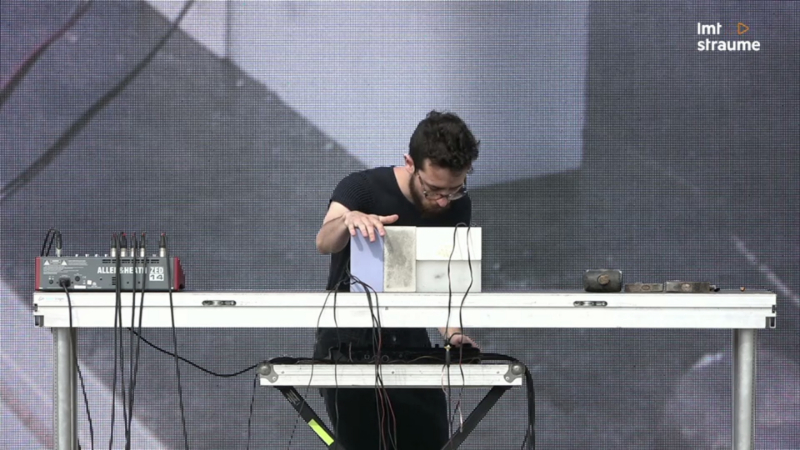 When you arrive at Boxhagener Strasse 61 – door between Cafe Suss and Pizza Pause.  Ring DG top right – Renee Coulombe.  We will buzz you in.  The elevator is at the top of the stairs – press floor 5 and come on up!
Bei Ihrer Ankunft in der Boxhagener Straße 61 – Tür zwischen Cafe Suss und Pizza Pause.  Ring "DG" oben rechts – Renee Coulombe.  Wir werden Sie anrufen.  Der Aufzug befindet sich oben auf der Treppe – drücke Etage 5 und komm nach oben!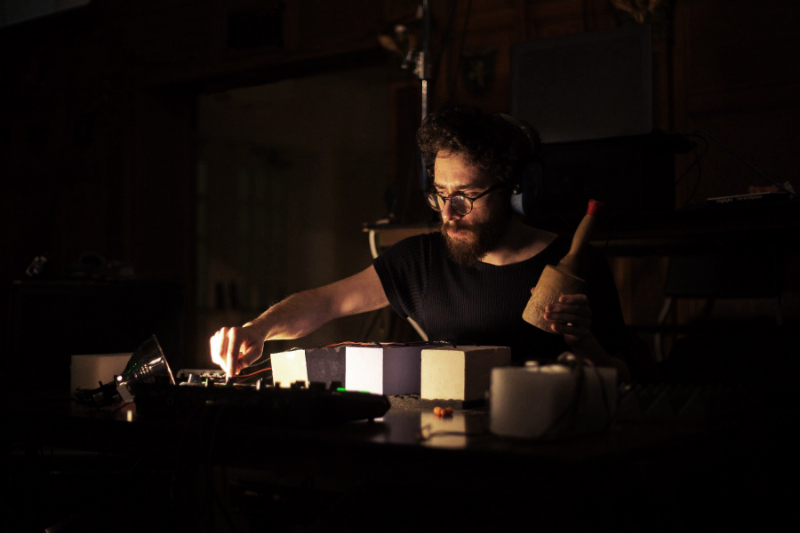 Bricks cast with embedded microphones and loudspeakers allow the ubiquitous building modules to produce sound structures when amplified. Made from a range of materials—concrete, plaster, wax, silicone—each brick expresses its unique sonic signature when activated by a performer or stacked upon another, resulting in physical feedback. The performance will feature a selection of bricks from a system that is being developed to construct full-scale sonically active architectural environments.
Brad's practice is referred to as"Acoustectonics" and works to create built environments that mediate their state of being into a sonic experience. Differing from Acoustics, which often works to silence buildings, Acoustectonics is interested to imbue architectural bodies with the capacity to express themselves through sound. Brad began this research at Cornell University in the Architecture and Music departments, where he received a medal of distinction for his B.Arch thesis.
Interested to develop unheard manners of inhabitation, he continues to explore the space between sound art and architectural design through material research, performance, installation and sonically-sensitive built environments.