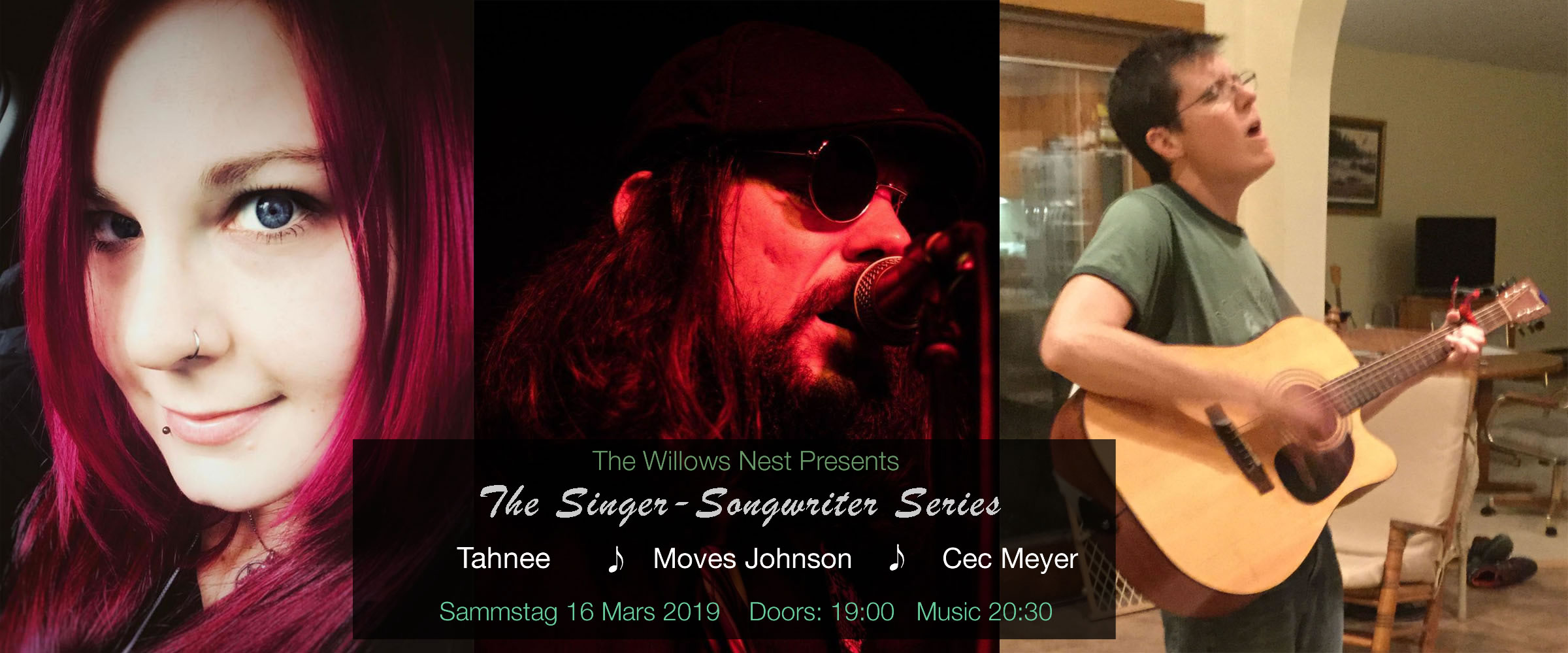 Join us for the first in our series featuring singer-songwriters that highlight Berlin's incredible independent talent!
Growing up in a smaller city in Northern Germany, vocalist and songwriter Tahnee moved to Berlin to study music and psychology. The piano, her voice and her computer lay the foundations for her mostly melancholic, sometimes saturnine and always deep going music. Her songs talk about the inner and outer world and fluctuate between the genres of melodic-electronic-rock and balladesque, fragile pop.
Moves Johnson is a Canadian-born musician currently living in Berlin. Known for his witty lyrics, eccentric stage persona and passionate storytelling, his music spans many genres and styles. From blues and rock to hip-hop and electronic, Moves does a little bit of everything.  His current project, Moves Johnson and the Boxhoppers, brings a patented air of calculated drunken chaos to the stage. Featuring musicians from around the world, Moves Johnson and the Boxhoppers deliver the self-styled "Modern Man's Blues" to audiences. You'll laugh, you'll cry, you'll love it.
Cec Meyer, 42, is from the state of Nebraska in the United States.  He has been writing songs in his head since he was a kid playing the air guitar.  Fans have described his music as, "an amazing blend of folksy bluesy rocksy cool vibes."