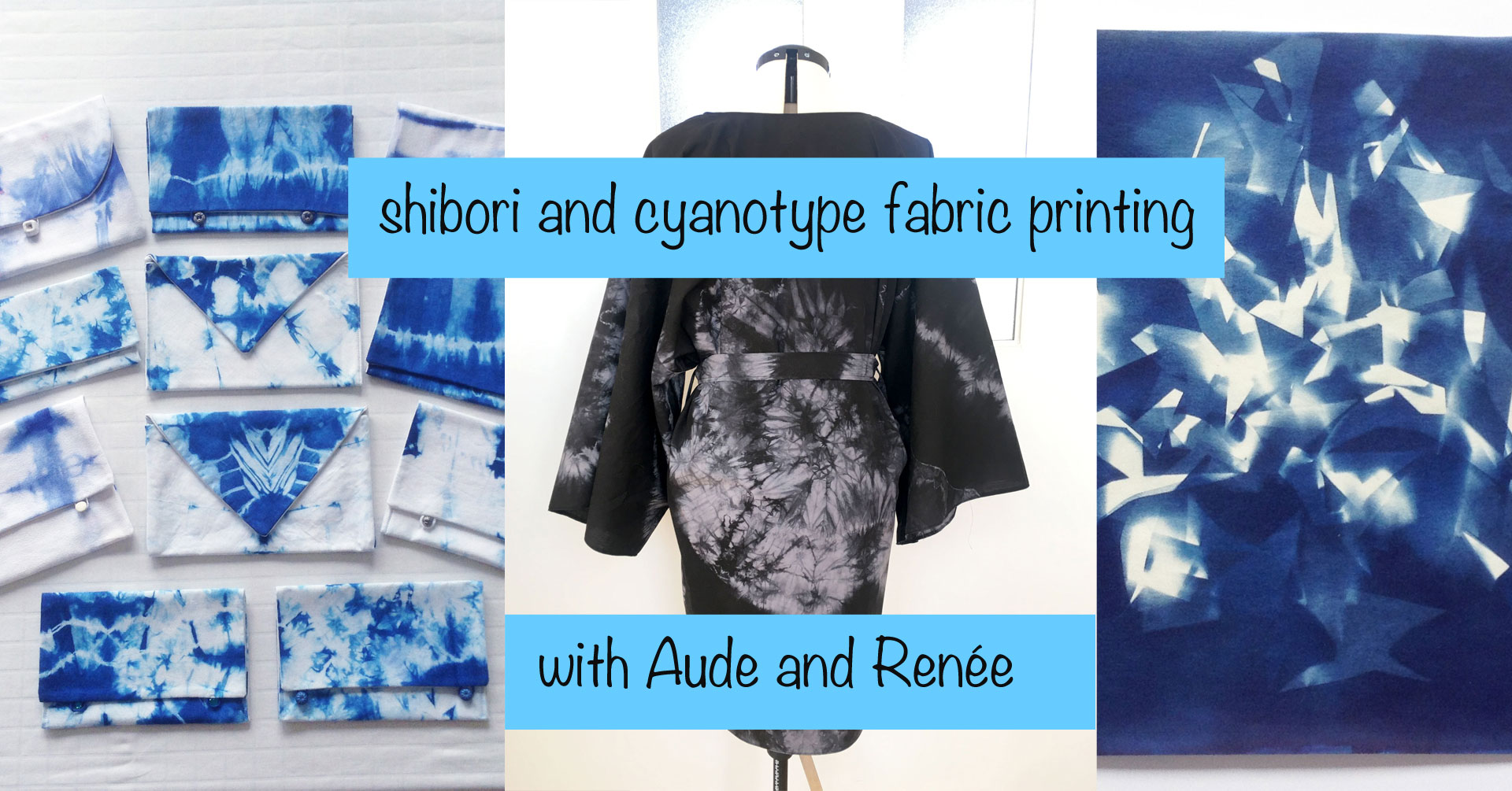 with Aude and Renée
Explore traditional arts for transforming plain fabric into beautiful patterns. With Shibori, through folding and hand dyeing, and cyanotype, using light-responsive dyes and exposing to light. The results are stunning, and can be used for decorating, clothing, gifts—your imagination is the limit.
This workshop will explore both traditional and modern techniques for dyeing both large pieces of fabric and individual clothing items. Learn to update and refresh everything in your closet with color!

The investment for the workshop is 35 Euro in advance, 50 at the door. If you reserve early you can express your color preferences and we'll do our best to have it here for you! We'll also have additional yardage available for purchase at cost. (about 6 euro per meter for cotton poplin). Be sure to bring enough to try both techniques.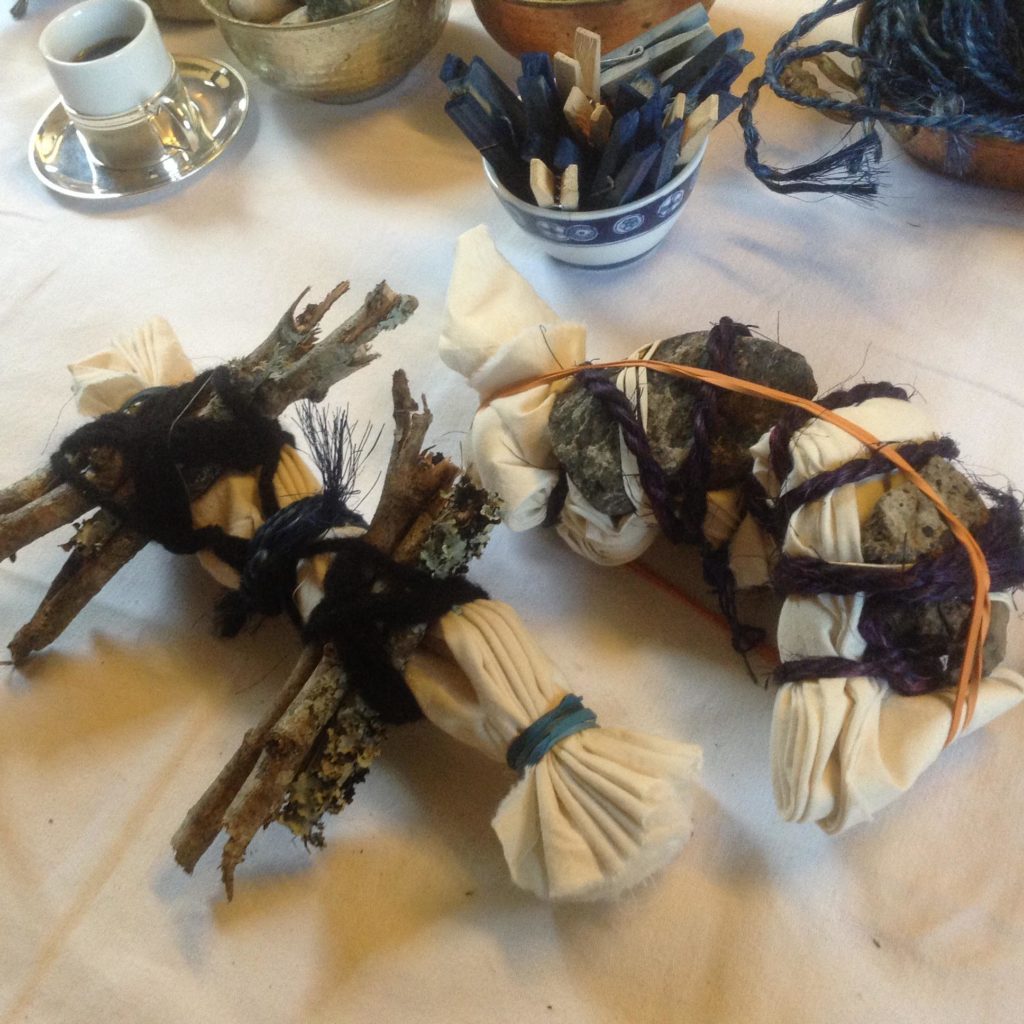 In this workshop we will practice strict social distancing. We will be hosting several time slots and capping each at 3 participants. The space is large enough for us to maintain social distance and air flow at that size—but please bring a mask.
Fee for the workshop includes all dyes, equipment and extra materials for wrapping and tying. You are welcome to bring your own cotton plain fabric—even cotton bedsheets dye beautifully. Clothing like plain T-shirts or white cotton shirts/pants can look stunning… Just be sure the fiber content is 100% cotton.