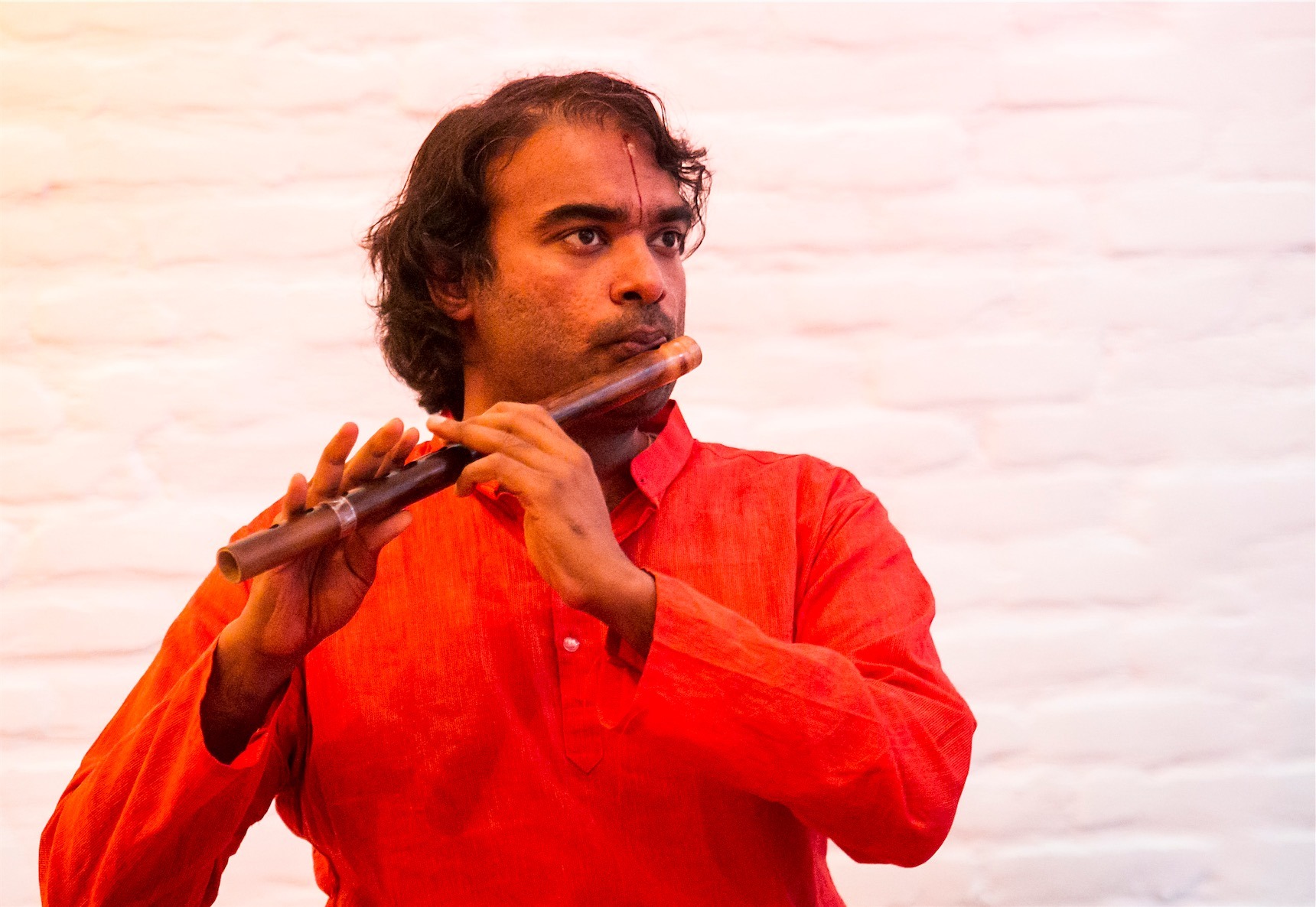 In this Music for Meditation session. Vijay Kannan will be presenting Ambient "Raga Alaapanas", expositions of two Indian Ragas, Yamuna Kalyani and Darbari.
Yamuna Kalyani is a beautiful raga that gives a sense of floating through space. The raga is one that will make the listener and performer appreciate the abundance in this world, the beauty and love that abounds us, the freshness of the dew drops, the warmth of the sun, the ephemeral nature of time but the permanence of memories experienced. Raga Darbari is a very deep and introspective raga. It makes one delve within and makes one explore the depths of one's own consciousness and conscience. The reason for the choice of these two ragas for the performance is due to the interesting dichotomy they represent but the reality of each as well.
Artist: Dr. Vijay Kannan
Dr. Vijay Kannan has been associated with music from the age of 6. Having been trained in South Indian Carnatic singing, he took up flute out of fascination for the instrument and learned to play on his own. His passion for music has resulted in collaborations all over the world. He has released four Albums in a series titled "Haunting Bamboo" which has improvisational Indian ragas rendered on the Bamboo flute with an emphasis on aiding meditation and relaxation. He's a regular in the jazz, world music and improv scene here in Berlin and in Germany and also regularly dons the role of a music advisor and session musician in the Indian film industry. Also a composer and music producer, he has had his works featured in the BBC and used in Independent Films and documentaries. He's completed his PhD in Electrical Engineering and has been in Berlin for the past 9 years.