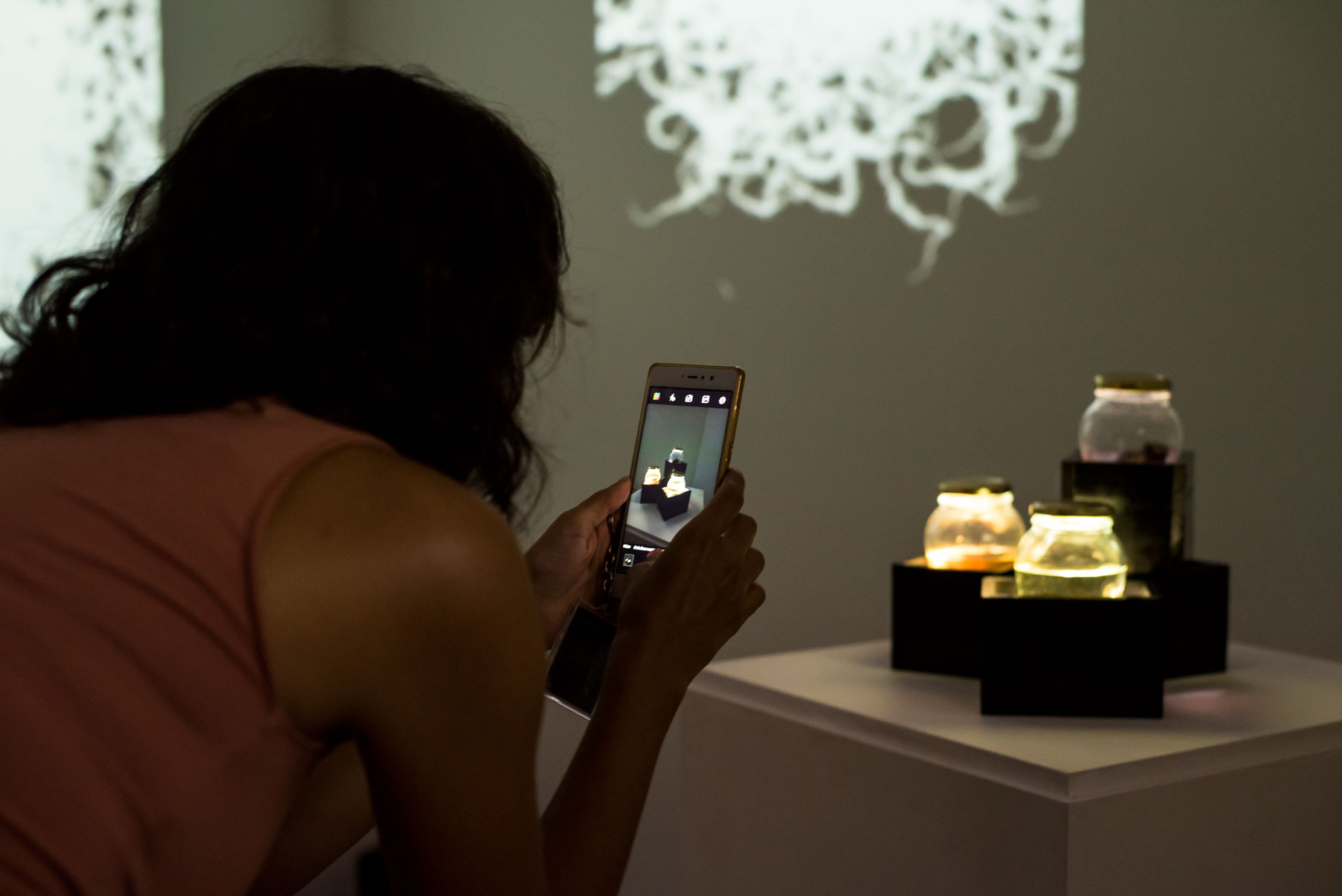 Artist-in-Residence Feli Cabrera López AKA Efe Ce Ele will be documenting a third iteration of Metastasis III: Interactions during the residency at The Willows Nest. We are opening the studios for several weeks to give the Berlin community a chance to interact with the artist and the evolving installation in a casual forum for exchange and dialogue. The interface between artistic and scientific methodologies throughout the residency, along with the evolving nature of the materials themselves, means the experience of the work and the interactions with the artist will themselves evolve over the residency:
"Metastasis is a project which uses decomposing organic matter (meat) to co-create with it; the states of the matter are sensed, interpretated and used for show/generate life signs (images, sounds, behaviors, displacements). The decomposing is evidence and appearance of another biosphere; the microorganisms that interact with the organic matter to allow its decomposing, generates visible color changes and
environment ph transformations, which are analyzed with a digital microscope and interpreted by an algorithm.
For Metastasis III, I want to interact in real time with
the organic matter through sensing system developed for Metastasis II; I will redesign the code of the program to optimize it for performance acts. Once the program works, I'll explore and experiment different possibilities to interact with the organic matter and the virtual organisms: maybe changing its position up the microscope, maybe modulating its signals physically and digitally, maybe playing some noises for them or
maybe just being there, together, contemplating our distances or proximities as possible life-forms."
Open studios are donation-only, with no reservation required. But you can RSVP here or on the Willows Nest site to let us know you're coming if you want the best snacks.