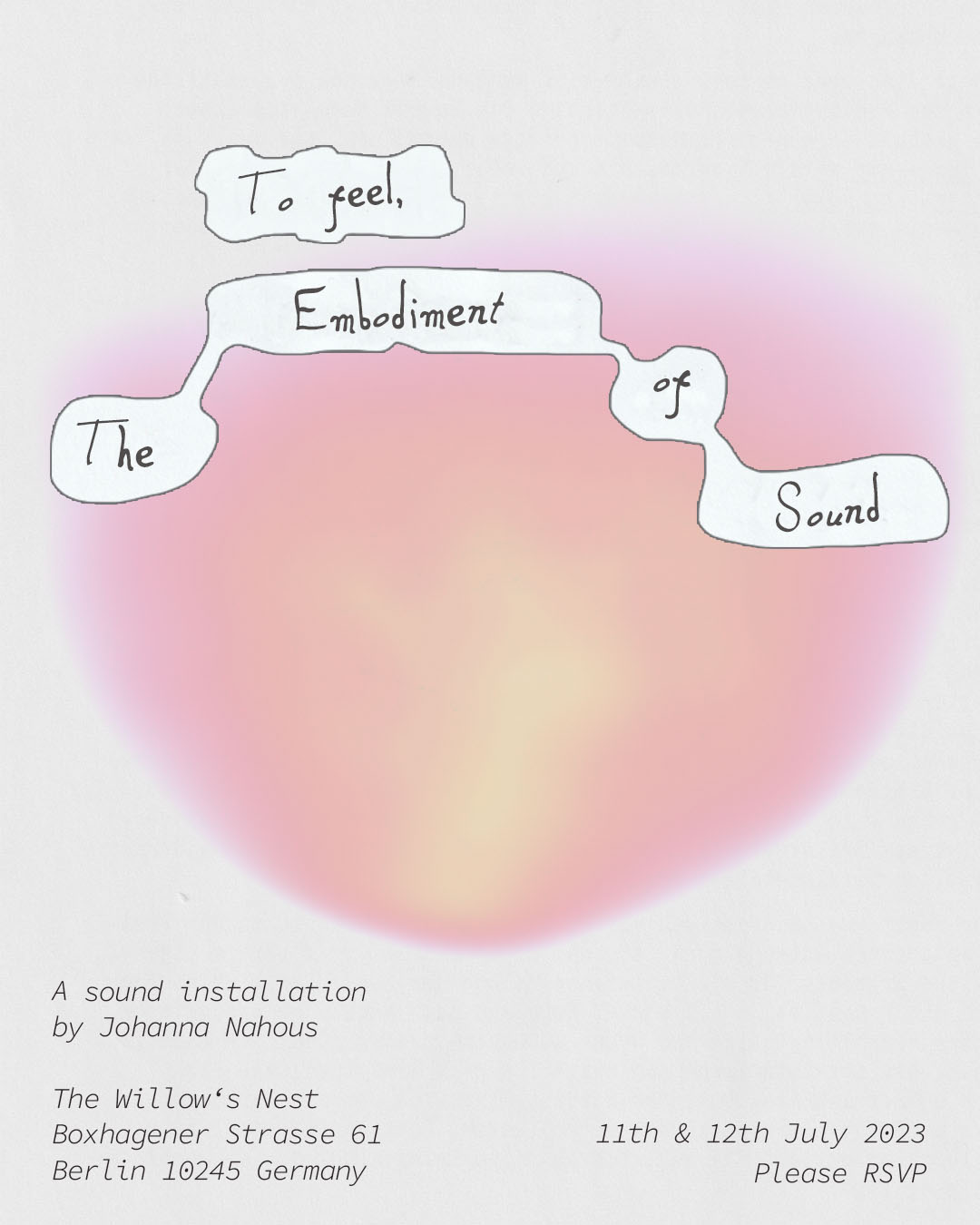 The Willows Nest is happy to host two evenings of artistic research sharing and sound installation exploration.
'To Feel, The Embodiment of Sound' is an installation by Johanna Nahous exploring the relationship between physical textures and sonic textures.
It's an invitation to be present with yourself and your senses, and an argument against overstimulation, and a playful approach to anarchist composition.
Please wear comfortable clothes so that you can interact with the installation, and RSVP for a time slot — because this is an interactive installation, spaces are limited.
Johanna Nahous is a sound artist, producer, and DJ, from Trinidad and Tobago. She is currently studying Audio Engineering and Sound Production, with an acute focus on experimental sound. Her interests are layered in the interaction between our external world experiences and the psyche. Her focus on the psychological experience began with her first degree, BSc Psychology in 2012, and has developed over the last decade into observations and explorations in the sonic world.
Previously, she was also the owner and curator of a multidisciplinary arts space in Port of Spain, Trinidad, and resided in Barcelona during 2017 using her body as a medium in contemporary performance with mixed media.
Johanna is presently working on further exploring her personal study of texture and sound in the subjective field, as well as producing experimental productions and sound art pieces in collaboration with theater and performance artists.