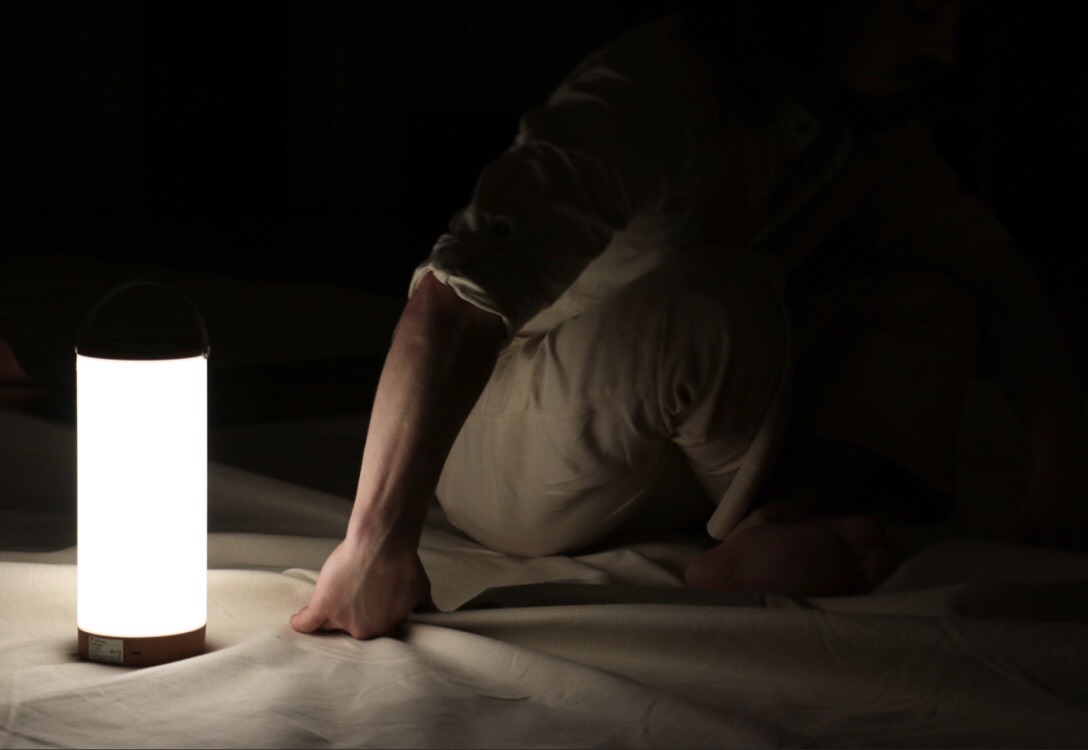 "(meet me) Out beyond each other" is an intimate evening of works by American artists Pauline Jennings and Joshua Lacourse (movement), Sean Clute (intermedia) and Allen Hahn (video/light) created during month residency in Friedrichshagen's Lake Studios Berlin. Experimenting with transmedia storytelling, the team examines personal narrative as a metaphor for the barrage of noise in contemporary life that impact us physically and psychologically. Through movement-based processes, interactive audiovisual techniques and elements of theatrical design the group will share two recently developed projects.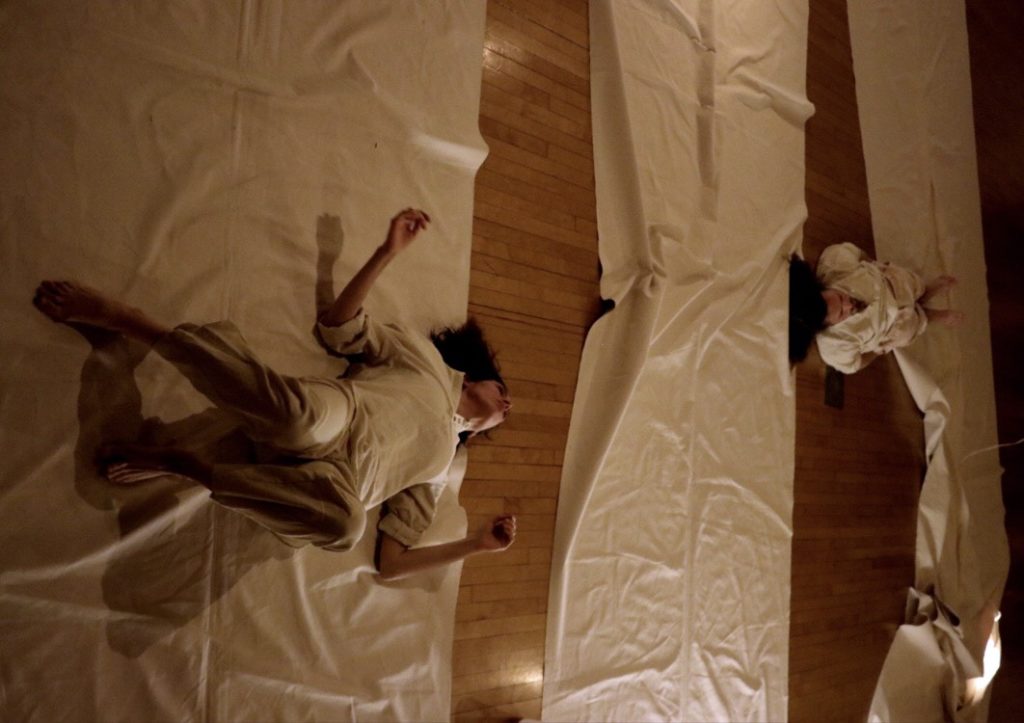 Pauline Jennings
is a contemporary choreographer is compelled to create works for stage, video and interactive installation that attempt to viscerally capture the excitement, confusion and fear accompanying our rapidly changing society. Her works have been presented in festivals and showcases internationally, including the San Francisco Museum of Modern Art, Merce Cunningham Studio, EMPAC, Museumsquartier Wien, Institut Intermédií (Prague), Eastern Bloc (Montreal), Primo Piano LivinGallery (Lecce), Museum of Contemporary Art and Planning Exhibition (Shenzhen) and Takt Kunstprojektraum (Berlin). Most recently, Jennings was awarded a grant from the Foundation for Contemporary Arts to support a 6 week exhibit "neighboring|towns" at the Hamiltonian in Washington DC.  "neighboring|towns" is a 4-channel video and sound work created with Heather Theresa Clark and explores how human-created borders result in isolation of individuals, disconnection of neighboring communities and dehumanization of relationships. Last fall, Jennings was granted a 4-month exhibition of her intermedia work "Becoming Human" at Burlington City Arts with support from BCA's Project VT and the Vermont Performance Lab's SEED Award. Jennings currently teaches dance at Saint Michael's College in Winooski, VT. She was previously a Visiting Artist for the Mills College Dance Department's Repertory Dance Company and has also lectured and taught master classes at New York University – Shanghai, the University of Applied Arts (Vienna), University of California at Berkeley, Arizona State University, Amherst College, Dartmouth College, University of Maine, College of Santa Fe, and University of New Mexico. Jennings holds an MFA in Dance Choreography and Performance from Mills College.  
http://paulinejennings.net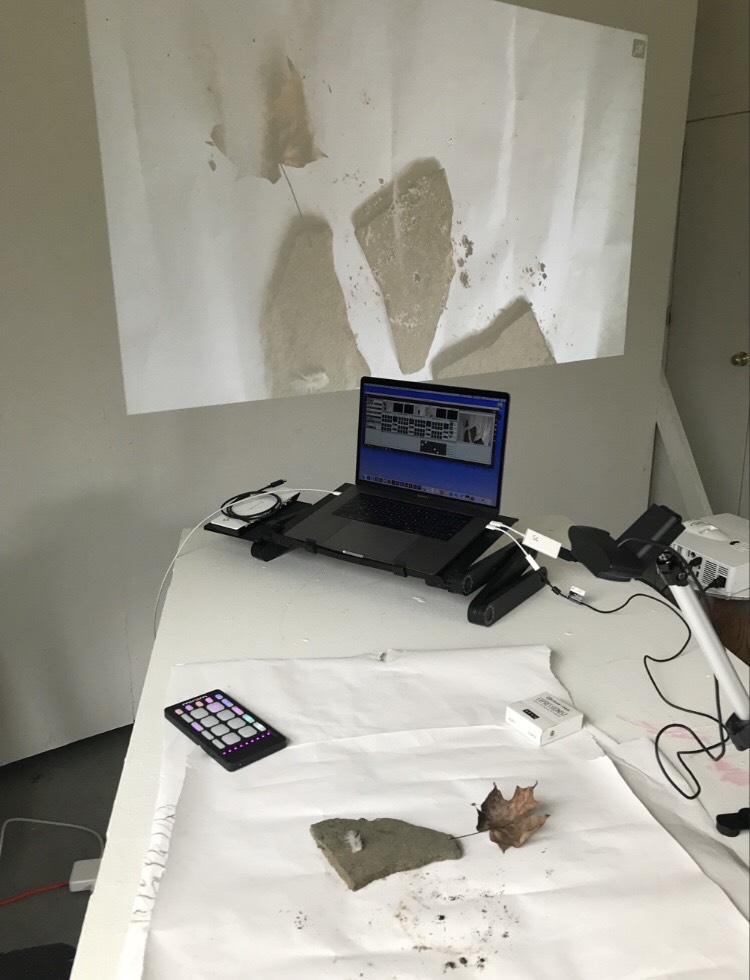 Sean Clute is an interdisciplinary artist, composer and performer. His work has been presented internationally at venues such as The Kitchen, San Francisco Museum of Modern Art, ISEA – Dubai, and the Autonomous Mutant Festival.  He has been recognized with a Fulbright Award and residency at the MuseumsQuartier Wien in Austria, a Djerassi Resident Artist Award, and a Meet the Composer Award. Clute has an extensive background in music and intermedia art and holds an MFA in Electronic Music and Recording Media from Mills College where he was awarded the Music Alumnae Scholarship, Crothers Award, Hellman Award, Lynn T. White Award, and Frog Peak Collective Experimental Music Award. Clute was a Visiting Professor of Media Art at New York University – Shanghai in the Interactive Media Arts program and currently is Associate Professor of Media Art at Northern Vermont University. http://seanclute.net
Allen Hahn recent dance for camera work as director, DP, and designer has been seen in the short films Breath Light Stone and Mutable Spirals of Ascension. Both have been selected for festivals in the US and Europe, with Breath Light Stone garnering awards in multiple categories. He has designed for several major American opera companies and festivals as well as world premieres at Juilliard in New York, and at the Royal Danish Opera in Copenhagen. Other international design credits include opera companies and festivals in Australia, Asia, South America, and several countries here in Europe. He has worked with the NY-based performance company The Builders Association and also with artist Tony Oursler on installations at New York's Metropolitan Museum of Art and ARoS Kunstmuseum in Denmark. Work in the music world has ranged from designing for David Byrne in Central Park, to the ensemble Alarm Will Sound at the Muziekgebouw in Amsterdam. https://allenhahn.com/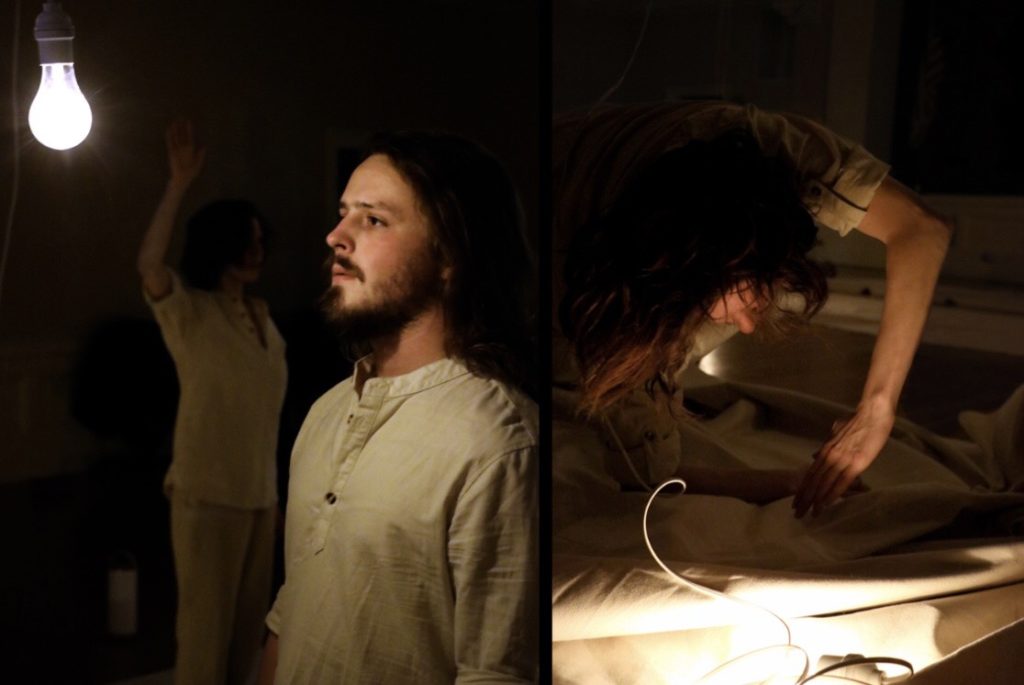 Joshua Lacourse aspires to create and be a part of performances that strive to bridge widening gaps between individuals and remind us of our shared human identity. He has previously trained and performed as part of The Troublemakers Ensemble Theater Training and Fall Festival of Shakespeare. A recent directoral work, Tearmann, was a collaborative and full-evening movement piece seeking to form deep connections in the absence of speech. Tearmann strove to challenge the perceptions of performers, audience members, and creators alike, while inviting us all to reconsider how we observe, conceptualize and respond to the world around us. Most recently, Joshua collaborated with choreographer Pauline Jennings on the creation of "neighboring|towns," a multi-channel work at the Hamilonian Gallery (Washington, DC) and the full-evening length performance duet, "Sea Inside Our Skin," which was made possible in part by BCA's Project Vermont and with a research and development residency and support by Vermont Performance Lab and the Vermont Community Foundation. He also performed with Jennings in Seeking Nourishment, a community-building, riddle-solving urban wilderness walk featuring site-specific and interactive performances that was sponsored by the Feverish World Symposium at the University of Vermont.