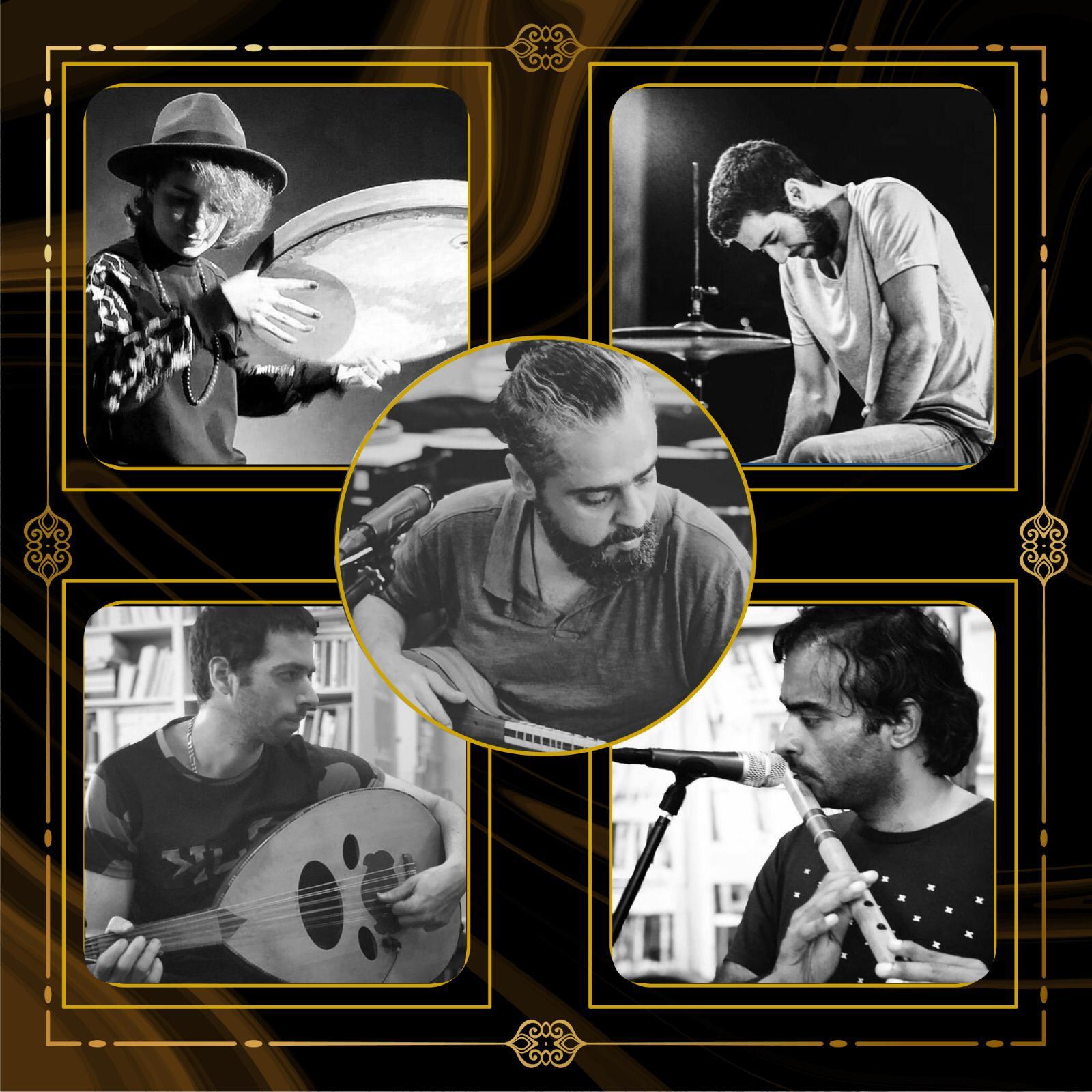 We are Ansan Ensemble, a collective of Musicians from around the world connected through Music. "Ansan" in Persian means "The Other Way". True to its name, the Music of Ansan Ensemble is unique and has influences from Persian poetry, Israeli-Iranian Music, Indian classical shades and all this with a twist of rock, blues and Jazz.
The core Group of the Ensemble is led by Siamak Moghadam, a Berlin based Setar-Daf artist/composer with Iranian roots. He is also the director of the Ensemble. On the Oud and bass is Doron Furman, a master musician and also a Master Chef who can whip up a wicked Hummus! On the Indian flute is Dr. Vijay Kannan, a Composer and musician based out of India living in Berlin, who in his non-Music time is also an Electrical Engineer. Matan Goldstein from Israel, the expert percussionist makes the Music of Ansan dance with his groove. The Daf player Kimia Bani from Iran, was graduated with a Bachelor's degree in Music and Theater. she has played with many international musicians and had many concerts inside and outside of Iran.
Come and listen to the magic of Hafiz , Rumi , Bidel and other great Persian poets like you have never before! Ansan Ensemble! We are the other way!