Renée T. Coulombe is an artist, musician and scholar of considerable breadth:  composer, improviser, media artist, producer, critical theorist and publisher. She is founder of the new media publishing company, Banshee Media, and the international transmedia performance collective, Improvised Alchemy, both explore the nexus of emergent media art, immersive technologies and digital distribution, collaborating across borders, genres and disciplines and bringing unique visions to life.  In 2018, she opened Improvised Alchemy's new workshop, performance and recording space in the historic neighborhood of Friedrichshain, Berlin.  
A prolific experimental musician and improviser, she has performed around the globe in a staggering diversity of venues as both a refereed and invited visiting artist, including many performances with her free-funk collective Erroneous Funk.  She has recordings available on Everglade, Open Space, and through Banshee Media.  In 2018 she completed her Deep Listening Certification through the Center for Deep Listening (Rensselaer Polytechnic University) joining the global ranks of workshop leaders and practitioners certified through the new Deep Listening Institute.  As an academic, she has taught at the University of California, San Diego, University of San Diego and Mesa College.  From 2000 to 2010, she was an Assistant Professor of Music Theory and Composition at UC Riverside, where she also founded and directed the Free Improvisation Ensemble, represented the campus in the UC Institute for Research and the Arts, and produced several system-wide interarts events.  As a scholar, she is published widely on topics of contemporary music, sound art and music in media, in international anthologies and journals; she presents her scholarly work regularly as both invited and refereed panelist at conferences around the globe.  She is an associate editor of Perspectives of New Music and contributing editor to The Open Space Magazine.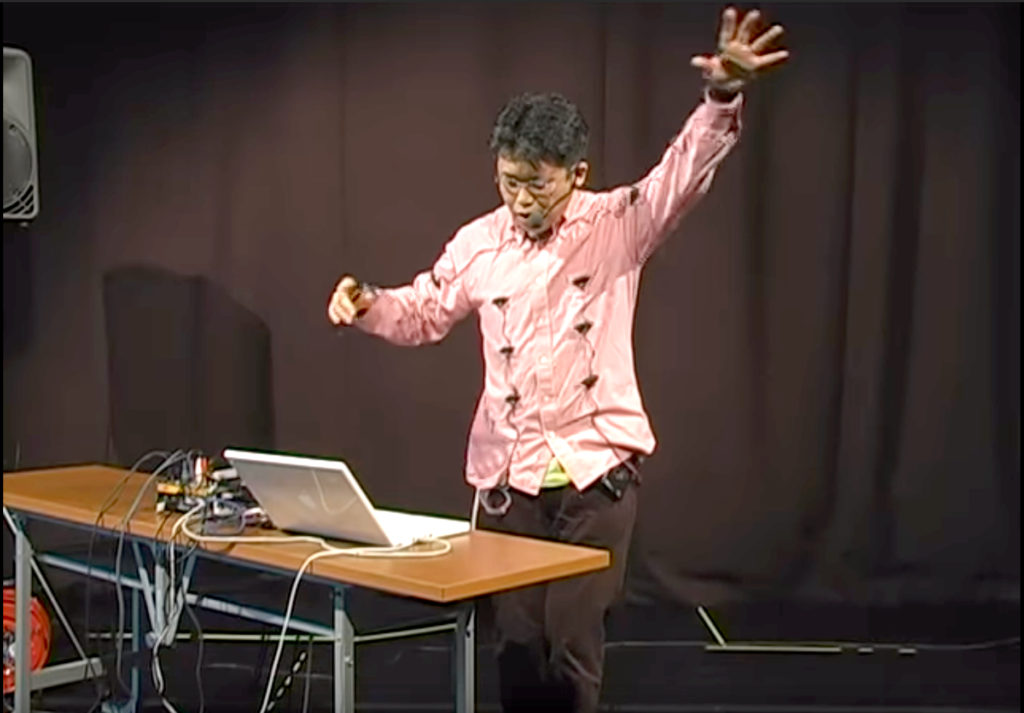 Tomomi Adachi, born in Kanazawa, Japan in 1972, is a performer, composer, sound poet, installation artist, and occasional theater director. He studied philosophy and aesthetics at Waseda University in Tokyo. He has played improvised music with voice, live electronics and self-made instruments. He had composed works for his own group "Adachi Tomomi Royal Chorus" which is a punk-style choir. He has performed contemporary music: vocal, live-electronics or performance works by John Cage, Cornelius Cardew, Christian Wolff, Tom Johnson, Dieter Schnebel, TAKAHASHI Yuji, YUASA Joji and Fluxus including world premiere and Japan premiere as Cage's "Variations VII," "Europera 5," and "Waterwalk". He is the only performer of sound poetry in Japan and has performed Kurt Schwitters' "Ursonate" for the first time in Japan. He has made several sound installations and original instruments (e.g."Tomomin", his hand made electric instrument is familiar with many musicians). In the field of theater music, he has collaborated with some experimental theaters and dancers. He also has organized many concerts which picks up experimental music, sound art, collaboration work and inter-disciplinary performance in Japan and Germany, include concerts with Chris Mann, Trevor Wishart, Nicolas Collins and STEIM in Japan. He founded "Ensemble for Experimental Music and Theater" with his students in Tokyo in 2011, the group is working for pieces by Fluxus and recent conceptual composers.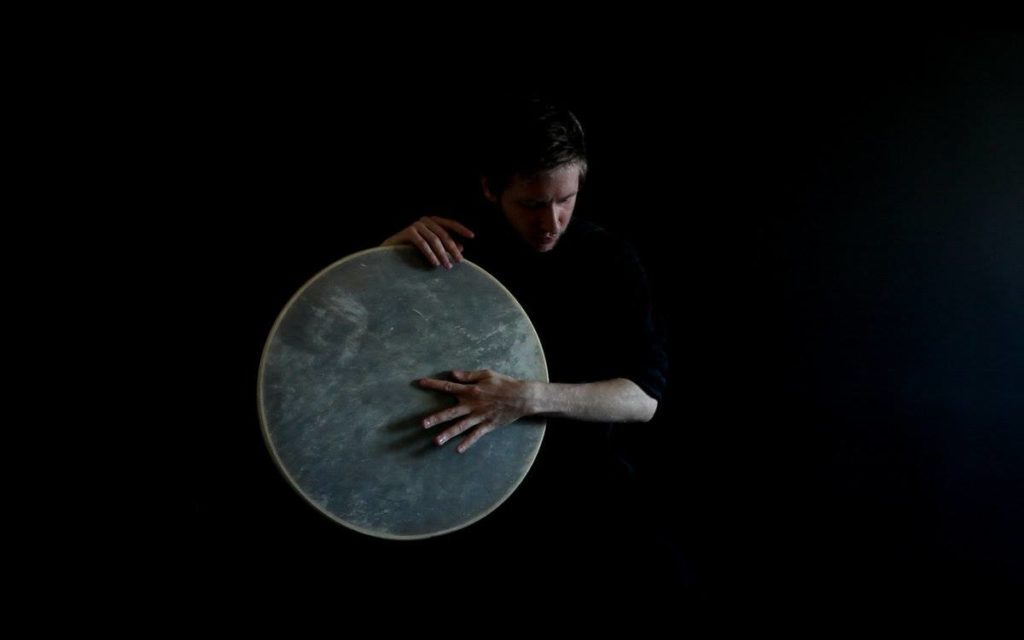 musician, teacher, performer and psychologist. He has studied frame drums from Zohar Fresco since 2010. Studied also from i.a. Bijan Chemirani, Jacek Ostaszewski, Sabina Giannatou, Efren Lopez, Andrew Morrish, Iwona Olszowska. Apart from music, he is involved in movement improvisation and performance field as well as in varied forms of somatic work like mindfulness, psychogenic training, BMC, martial arts, traditional dances i.a. from Poland and Greece. In his teaching he uses those methods and experiences to make learning easier and more intuitive.
https://soundcloud.com/boryskolego/chakavak-perski-skowronek-part
https://www.facebook.com/borys.kolego/videos/10218039667489209/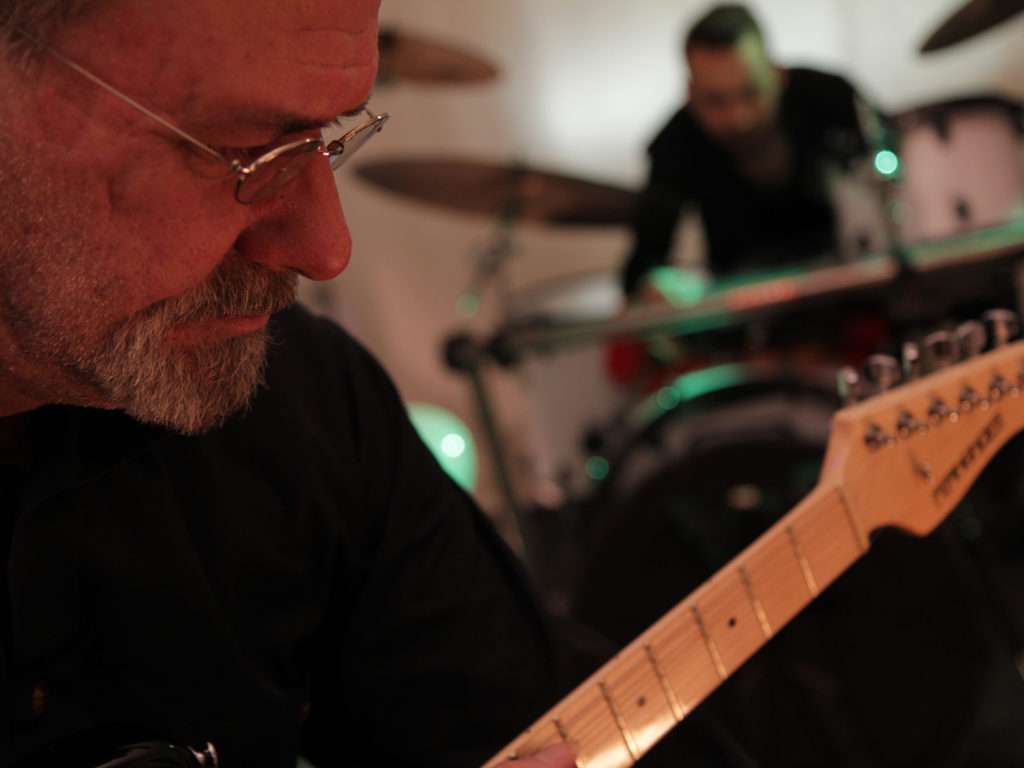 Leander Reininghaus, guitar, bass and more… Worked as composer, producer and instrumentalist for CD-, movie-, dance- and theatre productions as well as for exhibitions and multimedia events. His work can be heard on more than 40 CDs. He was founder of World Music band MOKA EFTI, with which he performed live in most European countries over a period of 10 years and recorded three CDs. 
The latest with guests Charlie Mariano, Roland Schaeffer of GURU GURU and Heinrich von Kalnein. His interest in livelooping (on stage since 1986) and textural music led to the recordings and solo performances of "STARSCAPES – Music Inspired By Views Of Space". He has hosted 4.5 International Livelooping Festivals in Berlin and took part in festivals in Europe and overseas. Always a wanderer between improvisation and composed music of many styles, he is besides INTERAXIA currently guitarduo-partner of American Singer/Songwriter Elisabeth Cutler, bassplayer in Rock band Neues Glas and guitarist/sythesist in Berlin School Electronica band TaboTago.
Pablo Diaz and Paula Shocron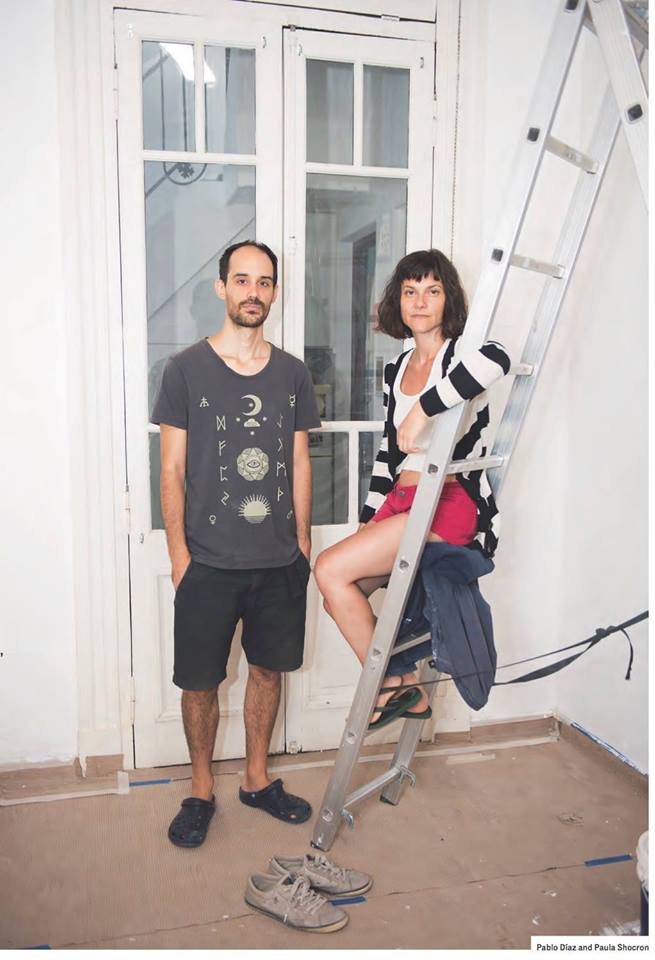 Paula Shocron is a pianist, composer, improviser, performer, music activist, and educator. Born in the city of Rosario, she gained great exposure at the local media since she was nominated and won the Jazz Revelation Award in 2005. Her debut album 'La voz que te lleva', Blue Art Records; had excellent reviews in national and international press.
The Paula Shocron Trio was one of her most important groups, between 2007 and 2013. It has gained recognition nationally and internationally, having played in different festivals in Argentina and abroad including Festival Casa de Teatro in Santo Domingo, Dominican Republic in 2009; Jamboree Barcelona, Terrassa Jazz Cava, The Concert series in Contrabaix, Catalunya, Spain and Buenos Aires Sur Scene, Paris, France. Among her most important recordings works are 'Homenaje' (2009, Sony Music) dedicate to the pianist and composer Andrew Hill; 'El Enigma' (2010, Aqcua Records) with saxophonist Pablo Puntoriero; four recordings under the argentine label Rivorecords 'Our Delight' (2011), 'Warm Valley' (2012), 'Serenade in Blue' (2012); 'See See Rider' (2013), a piano solo; 'Gran Ensamble' (Aqcua Records, 2011) and her first independent release 'Surya' (digital version by Kuai Music).
She manages the independent label Nendo Dango Records in collaboration with Miguel Crozzoli and Pablo Diaz. It includes all her last works: 'Anfitrion', by SLD Trio, with German Lamonega on
bass and Pablo Diaz on drums. 'Sono-Psico-Cosmica', a two piano live recording with pianist and cornetist Enrique Norris. 'Cooperative Sound', with Matt Lavelle, Ras Moshe, Daniel Carter, Hilliard Greene and Pablo Diaz. Emptying The Self (2017), with William Parker and Pablo Díaz,
PABLO DIAZ
Born in Buenos Aires in 1985.  He has played, and in some cases recorded with local and international musicians. He has played in the most representative places in Buenos Aires, and he has toured around Argentina, Spain, France and USA. He has been working as artist and currently as General Director with Creatividad en Movimiento, a non profit organization focused on the sustainable development of the creative arts. He is founding member of Nendo Dango Records, an independent label he carry on with Paula Shocron and Miguel Crozzoli.
Since 2010 he has been leading his own ensembles and he has three albums as leader: Pablo Díaz Cuarteto (2013), Mouna (2014), both available on KUAI Music catalogue, and his last album Destemporizador (2016), released by Nendo Dango Records.
During 2017 he released Los Transitorios Presentes, his first solo set album (Nendo Dango Records). He has also participated in different collaborations: Anfitrión (2015) by SLD Trío with Paula
Shocron and Germán Lamonega, Tierra (2016) in duo with Miguel Crozzoli, Cooperative Sound (2017) with Matt Lavelle, Ras Moshe, Daniel Carter, Paula Shocron and Hill Greene, Emptying
The Self (2017), with Paula Shocron and William Parker, Statements (2018), with Paula Shocron and Christoph Gallio, Geograficciones (2018), with Andrew Drury, Paula Shocron, Cecilia Quinteros and Luis Conde. All released by NendoDango Records.
As an educator, he teaches drums, complementary drums and rhythmic training at Escuela de Música Contemporánea, and percussion in Programa de Orquestas y Coros Infantiles y Juveniles
para el Bicentenario, at E.E.M Número 6.