Renée T. Coulombe is an artist, musician and scholar of considerable breadth:  composer, improviser, media artist, producer, critical theorist and publisher. She is founder of the new media publishing company, Banshee Media, and the international transmedia performance collective, Improvised Alchemy, both explore the nexus of emergent media art, immersive technologies and digital distribution, collaborating across borders, genres and disciplines and bringing unique visions to life.  In February of 2018, she opened Improvised Alchemy's new workshop, performance and recording space in the historic neighborhood of Friedrichshain, Berlin.  A prolific experimental musician and improviser, she has performed around the globe in a staggering diversity of venues as both a refereed and invited visiting artist, including many performances with her free-funk collective Erroneous Funk.  She has recordings available on Everglade, Open Space, and through Banshee Media.  In 2018 she completed her Deep Listening Certification through the Center for Deep Listening (Rensselaer Polytechnic University) joining the global ranks of workshop leaders and practitioners certified through the new Deep Listening Institute.  As an academic, she has taught at the University of California, San Diego, University of San Diego and Mesa College.  From 2000 to 2010, she was an Assistant Professor of Music Theory and Composition at UC Riverside, where she also founded and directed the Free Improvisation Ensemble, represented the campus in the UC Institute for Research and the Arts, and produced several system-wide interarts events.  As a scholar, she is published widely on topics of contemporary music, sound art and music in media, in international anthologies and journals; she presents her scholarly work regularly as both invited and refereed panelist at conferences around the globe.  She is an associate editor of Perspectives of New Music and contributing editor to The Open Space Magazine.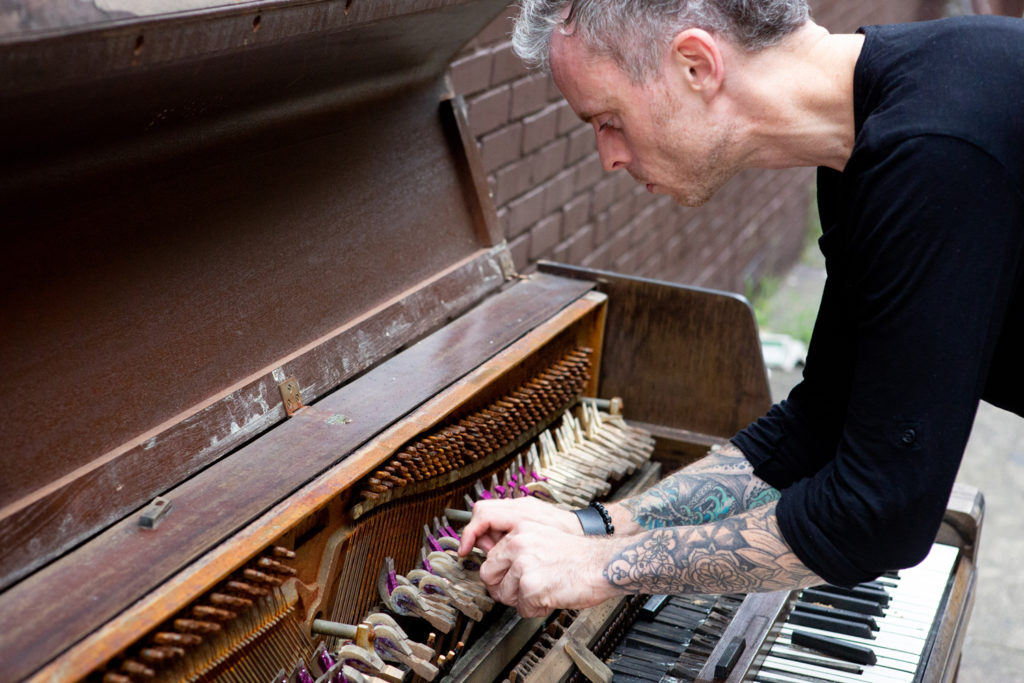 Composer and sound artist Michael Reiley McDermott has a sustained interest in meditation, Deep Listening and the effect sound can have on the unconscious mind. He has composed several suites of music intended to be listened to while sleeping including 2014's eight-hour long album Quiescent. 
Dr. Chris Tonelli is a soundsinger and researcher working on histories of vocal practice and reception. His forthcoming book Voices Found: Free Jazz and Singing will appear in Routledge's series Transnational Studies in Jazz in 2019 and will trace histories of vocal and choral improvisation that emerged from sound poetry, free jazz, and contemporary art music practices from the 1950s to the present. He is also the founder and leader of several improvisatory choirs he refers to as "Vocal Exploration" choirs. These choirs attempt to include anyone who wants to participate and any sounds those participants want to explore, to create a voicescape that frames all sounds and all people as valuable.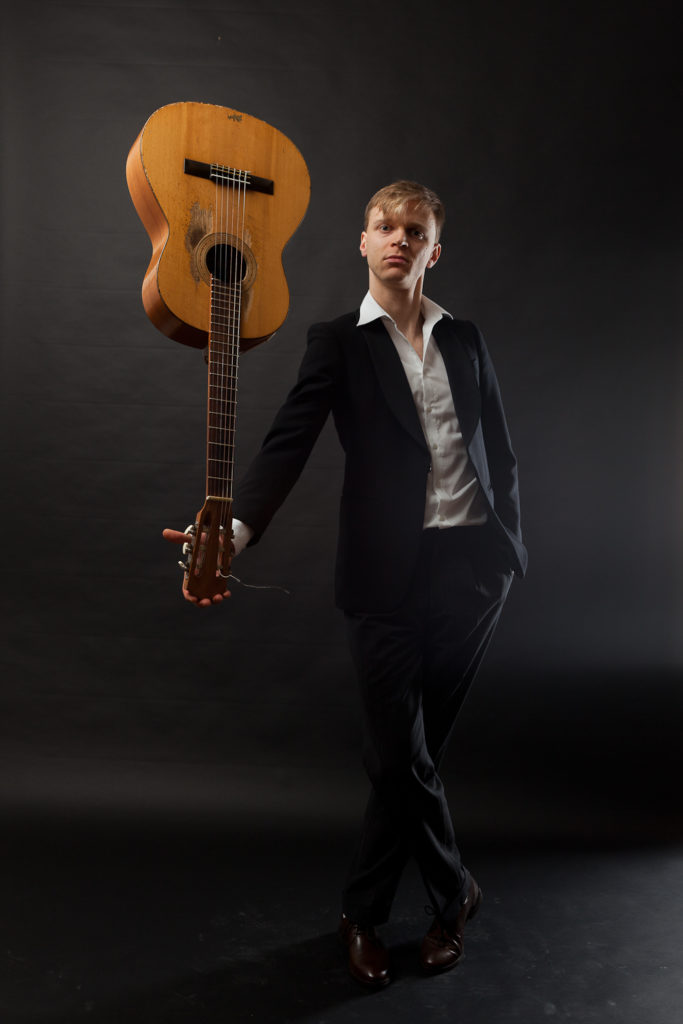 Aus Berlin Underground Music, 13 June, 2018.  EIN PORTRAIT
PHÄNOMENOLOGIE DES NANOGOTT
Das Hemd zu groß, die Hose zu weit – den Gürtel ordentlich enger geschnallt: so begegnete mir der NanoGott eines Abends zufällig und spielte mir seine Lieder vor. "Was ist das?" fragten sich meine verblüfften Ohren. Und der Kopf versuchte das Ungewöhnliche mit Begriffen einzufangen: Ein singender Schriftsteller? Lyrikmusik? Avantgarde-Songwriter?
Je gebannter ich lauschte, desto tiefer sog es mich ein in die fremde, faszinierende NanoWelt. Und so erwuchs der Wunsch in mir, dem von seiner Musik Durchsprudelten, das Phänomen "NanoGott" schreibenderweise zu rühmen.
Den NanoGott zu fangen und ihn wie ein zoologisches Exemplar, eingesperrt in einen Ismen-Käfig, auszustellen, ist zum Glück nicht nur unmöglich, sondern auch kontraproduktiv. Er würde einfach verschwinden. Daher wollen wir uns an ihm in freier Wildbahn erfreuen und seine Bewegungen durch ein Fernrohr betrachten.
Zu allererst fällt uns dabei auf, dass der NanoGott, wenn man ihn lässt, auf allen erdenklichen Ebenen Räume öffnet. Räume, die mitunter kafkaesk anmuten und anfangs gar befremden. Er stellt sie aus und, betritt man sie, so findet man sich umhüllt von feinst gewebten Atmosphären, die – als Kunstwerke aufgefasst – ihrer Zeit weit voraus sind. Die NanoWelt: ein lebendiges Hybrid. Wer eintaucht, dessen Hirn pulsiert.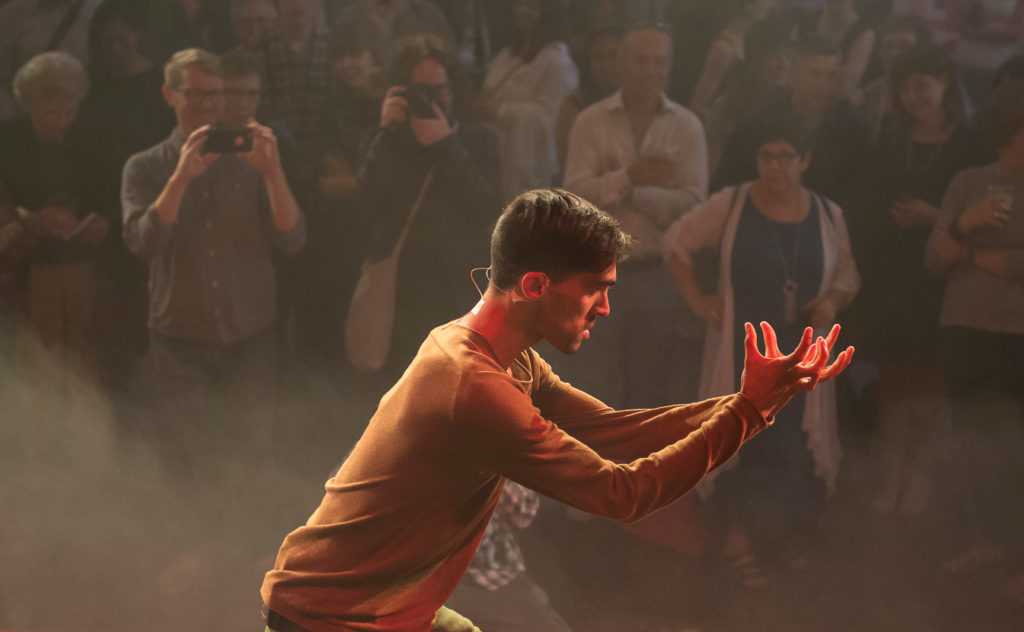 Gabriel Dharmoo is a composer, vocalist, improviser and researcher. He was awarded the Canada Council for the Arts Jules Léger (2017) and Robert Fleming Prize (2011), the MusCan Student Composer Competition (2017), the SOCAN Jan V. Matejcek Award (2016), the Fernand-Lindsay Prix d'Europe composition prize (2011) as well as 6 prizes from the SOCAN Foundation Awards for Young Composers. His works have been performed in Canada, the U.S.A, France, Germany, the Netherlands, Switzerland, Spain, Poland, Australia, Singapore and South Africa. His work as a singer and interdisciplinary artist led to his performative solo Anthropologies imaginaires, awarded at the Amsterdam Fringe Festival (2015) and the SummerWorks Performance Festival (2016). As a vocalist, Gabriel has sung across Canada (Montréal, Québec, Toronto, Kitchener-Waterloo, Guelph, Vancouver, Victoria, Banff, Winnipeg, Halifax, St. John's), in Sydney (Australia), Cardiff (Wales), Berlin and Köln (Germany), Oslo (Norway), St-Louis (USA) as well as Amsterdam and Utrecht (Netherlands). He is an associate composer at the Canadian Music Centre as well as a member of SOCAN and the Canadian League of Composers. He is currently enrolled in Concordia University's PhD "Individualized Program" with Sandeep Bhagwati (Music), Noah Drew (Theatre) and David Howes (Anthropology).